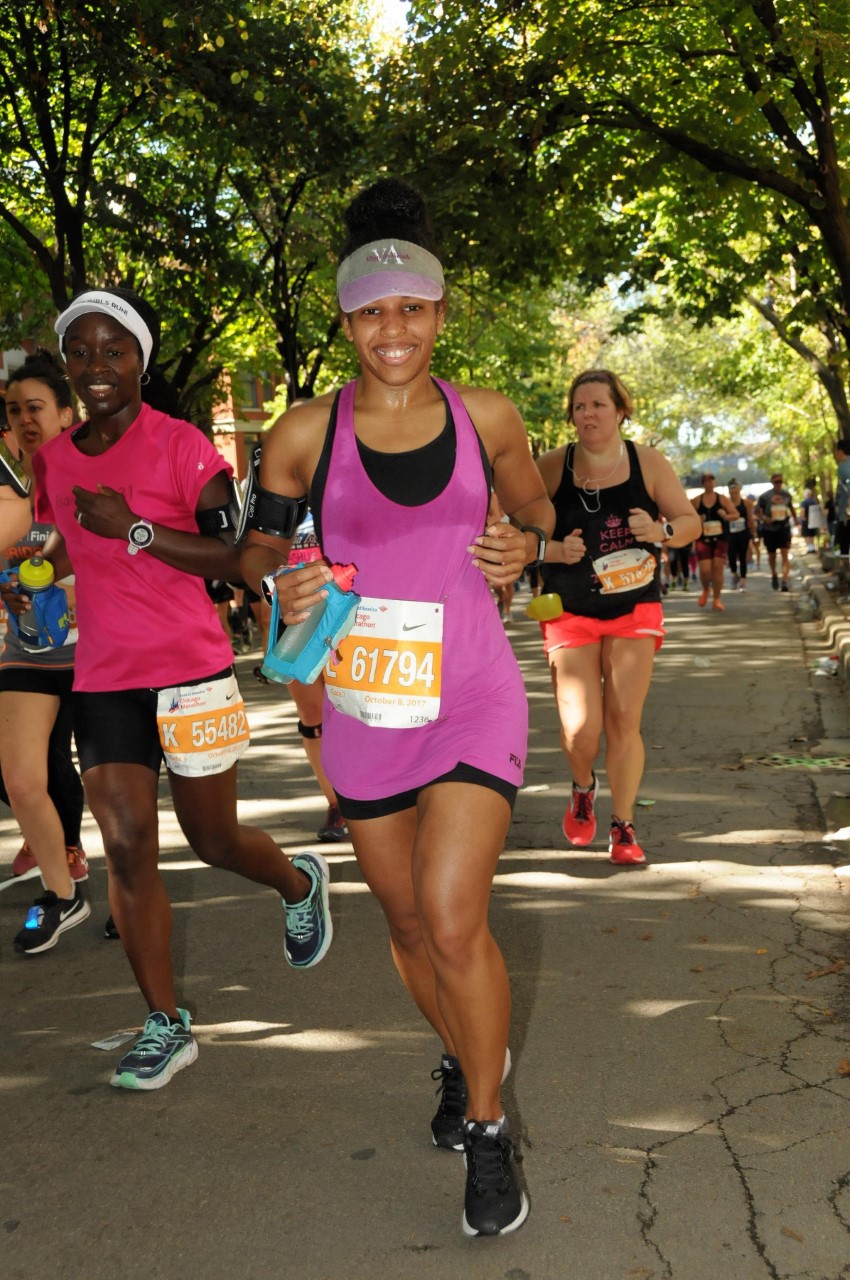 Staying in the Game of Fitness
There are alarming rates all over the internet as it relates to African American Women and the health matters associated with our race. Just recently I read an article (DHHS) and they talked about why four out of five black women are overweight, obese, and/or lacking in physical fitness. While we know that Diet and Exercise compliment each other, these suburban ladies are doing everything they can to dispel the numbers and taking charge of their own lives when it comes to fitness. Alana is an athlete in every form. I personally have observed her growth over the last couple of years. When it comes to her fitness she takes it SERIOUS!!! Read her fitness story and you will be encouraged to MOVE MORE!!
Did you know that running is an exercise that improves a person's mental and physical state?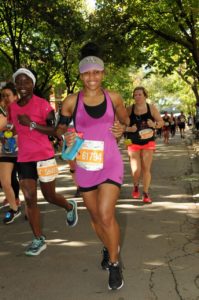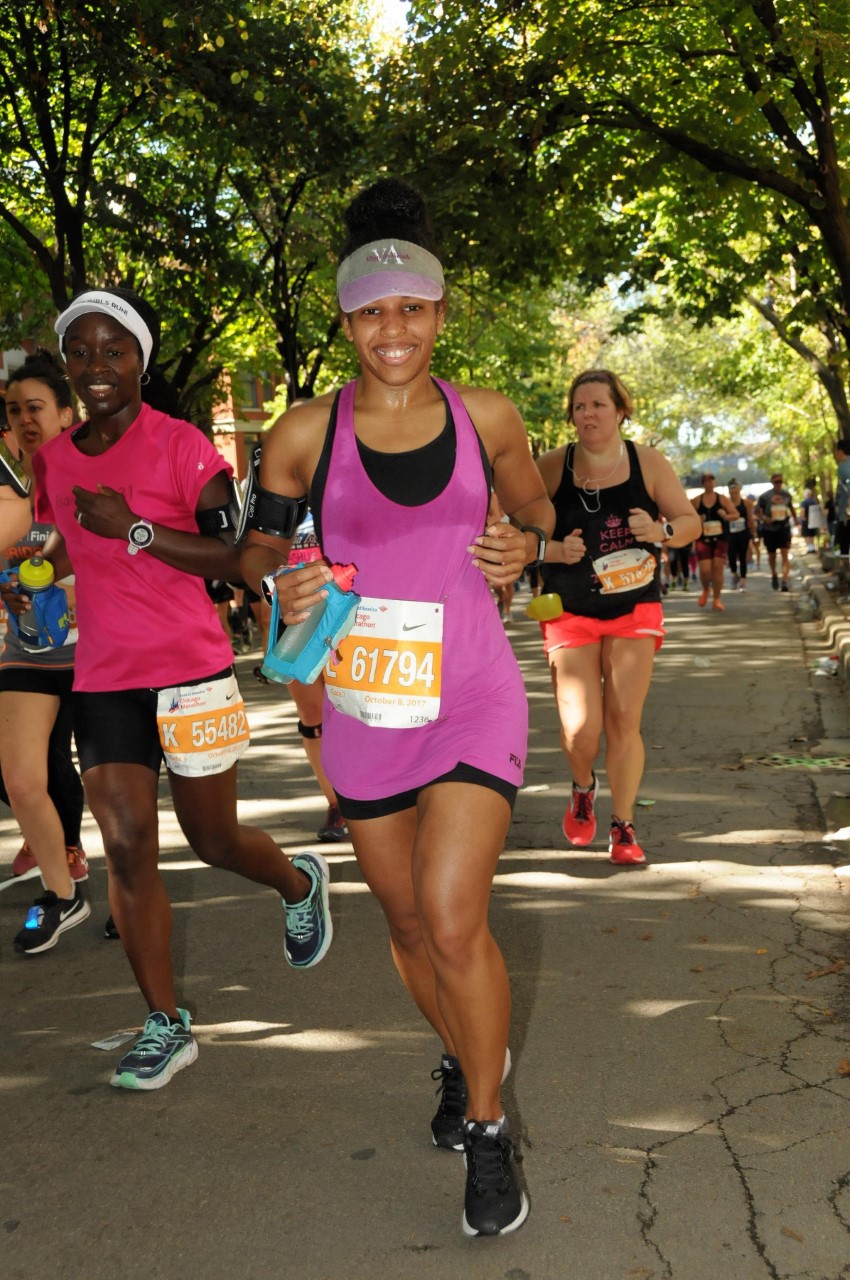 It was the ending of a very long week – no different than any other week, really. They all seem to run together in the same fashion. Commuting, working, spending weekends catching up on neglected housework, various chores, and spending time with family. It made ordering takeout and sitting on the couch binging something on Netflix after a long day my favorite pastime. I was tired and it required zero thought and effort. It was comfortable and so was I. It's funny that during this time I was buying larger clothing and never really noticed; or rather, I didn't want to notice.
Alana tells her story- have a routine physical, it's 2014 and I hadn't had one in a few years. What the doctor said to me scared me. I was hypertensive. Okay, at 33 I didn't even know what that meant, only that we were talking about activities and diet and medication. The words 'medication' and ' Pre- hypertensive' stuck with me. I'm too young to take blood pressure medication, right? There's got to have been some sort of mistake. Instead, I tried to focus on the activities and diet portion of the blurred conversation. I had no idea where to start, but knew I needed to start something.
It was that night I decided to make drastic changes to my diet – it was that night the decision was made to focus on my health.
Soon I started going two days a week. While in Zumba, I was approached by a woman who said, "I see you here a lot. Have you ever thought of running? I'm a part of a running group, Black Girls Run. We meet on specific days of the week to run a few miles before work." I thought she was insane, but she left me with her number and told me the meetup location. Meeting at 5 a.m. solved my problem of not knowing what my evenings would look like. Getting a workout done in the morning felt like the perfect solution. On July 15, 2014, I woke up at 4:30 a.m. and drove to meet this Black Girls Run group wondering why I was out of bed at such an ungodly hour. That morning I met so many encouraging women. The run coordinator at the time stuck with me as I was determined to see how far I could run without stopping. I made it two miles and went to work that day with a sense of accomplishment already under my belt.
I kept up the running and later that year started a weight training program. By November I'd lost over 40 pounds and had the wonderfully horrible problem of having to invest in an entirely new wardrobe. Here we are, a little over four years later, and not only have I been able to keep off the weight and learn to eat healthier, but I've made amazing friends in the Black Girls Run community and have become a run coordinator in the Germantown area. As of last year, I'd run countless 5k's, an 8k, one 5 Miler, a few 10k's, one 9 Miler leg of a marathon, one 10 Miler, 7 half marathons, two 20 Milers, and three full marathons. I'm constantly amazed at what my body can do. I have more energy, my blood pressure is great, and all around I just feel better.
Now I enjoy walking in the park, hiking, swimming – anything to remain active. There are still times where I fall off (I'm writing this from my bed from which I hadn't moved since this morning…and it's 3 p.m. now), but I try to not remain inactive for longer than a week. And it helps to have people in your life who will motivate you and get you moving again. So, I'm encouraging you to get up and get out. Take the stairs instead of the elevator and/or escalator, park farther away from the entrance to get in more steps, drink a glass of water before you drink a glass of soda, juice, or wine. Start small and you will begin to see changes and the results are addicting!
I hope to see you out there!