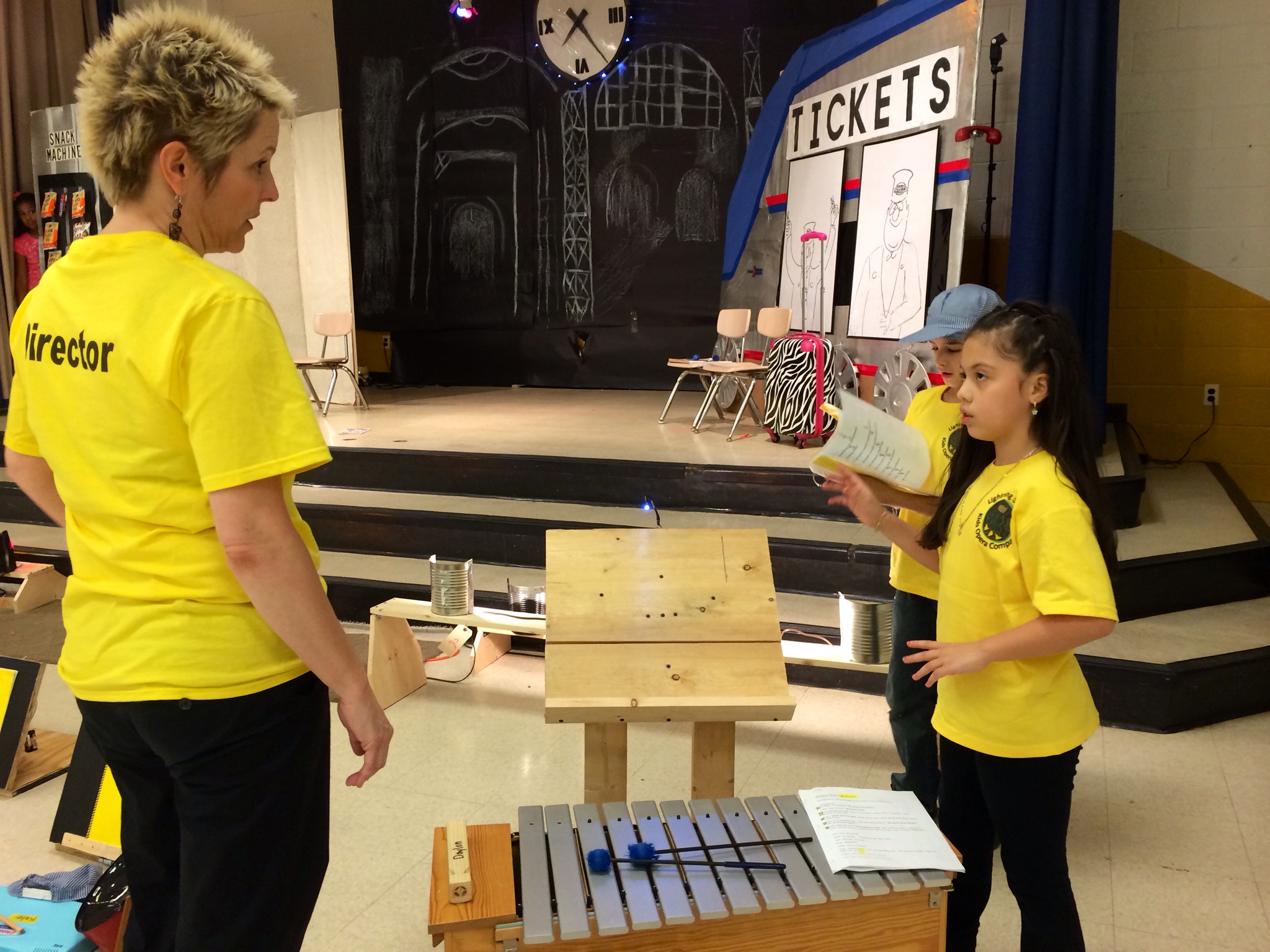 Stedwick Opera Puts Students in Control (Video & Photos)
The teachers walked through the audience at the beginning of the opera and took their seats at the back of the room, leaving the third grade students at Stedwick Elementary School in Montgomery Village to put on the premiere of their show on their own.
This was the end of a year-long learning process in Mary Ruth McGinn's classroom at Stedwick, a unique project-based class approach where students learn all of their required coursework through putting on an original opera.
MyMCMedia's Valerie Bonk has the story on premiere of "Back on Track," and how McGinn's approach to teaching is helping local children gain confidence.
It's been a long journey for students in Mary Ruth McGinn's classroom. But after ten snow days and students moving away, the cast and crew of "Back on Track" got their production back on track, putting on an original opera in front of a crowded room of parents, students and local leaders.
"One hundred and fifty-nine work days to be exact. The kids figured that out. That was their first math problem the first day of school," said Stedwick teacher Mary Ruth McGinn following the opera premiere. "I was in tears today because when you work so hard it's like this gradual release of responsibility where you're holding hands at the beginning of the year, holding hands tightly and then little by little you're letting go and today was like the ultimate release."
Students involved in the opera said the experience helped learn how to navigate mistakes and challenges.
"I've learned a lot and through this process there's been many things in our way and setbacks but we've all learned to move forward through them," said Angel Daniels a student, Stedwick Elementary and the project manager for the opera.
"I learned going through this that it's not just all about yourself, it's about telling the truth to people and it's not just about oh it's all going to be about me, it's got to be about each single person, the world doesn't just revolve around me, it revolves around everyone," said Ashley Wentzel, a student at Stedwick Elementary and an actress in the opera.
Some local leaders say that McGinn's program is something they'd like to see more often in schools.
"This project is amazing. I'd love to see it continue to expand really giving children the opportunity to feel positive about themselves, to be up on stage in front of their peers," said Montgomery County Council President Craig Rice. "Those are the things that we really want to continue to promote within Montgomery County Public Schools."
"In this program they learn about math, they expand their vocabulary, they gain confidence and they work in teams that otherwise wouldn't have happened if they were each sitting in their own desks working on their own projects," said Cheryl Kagan, State Senator Candidate for District 17.
See photos from the opera premiere below: