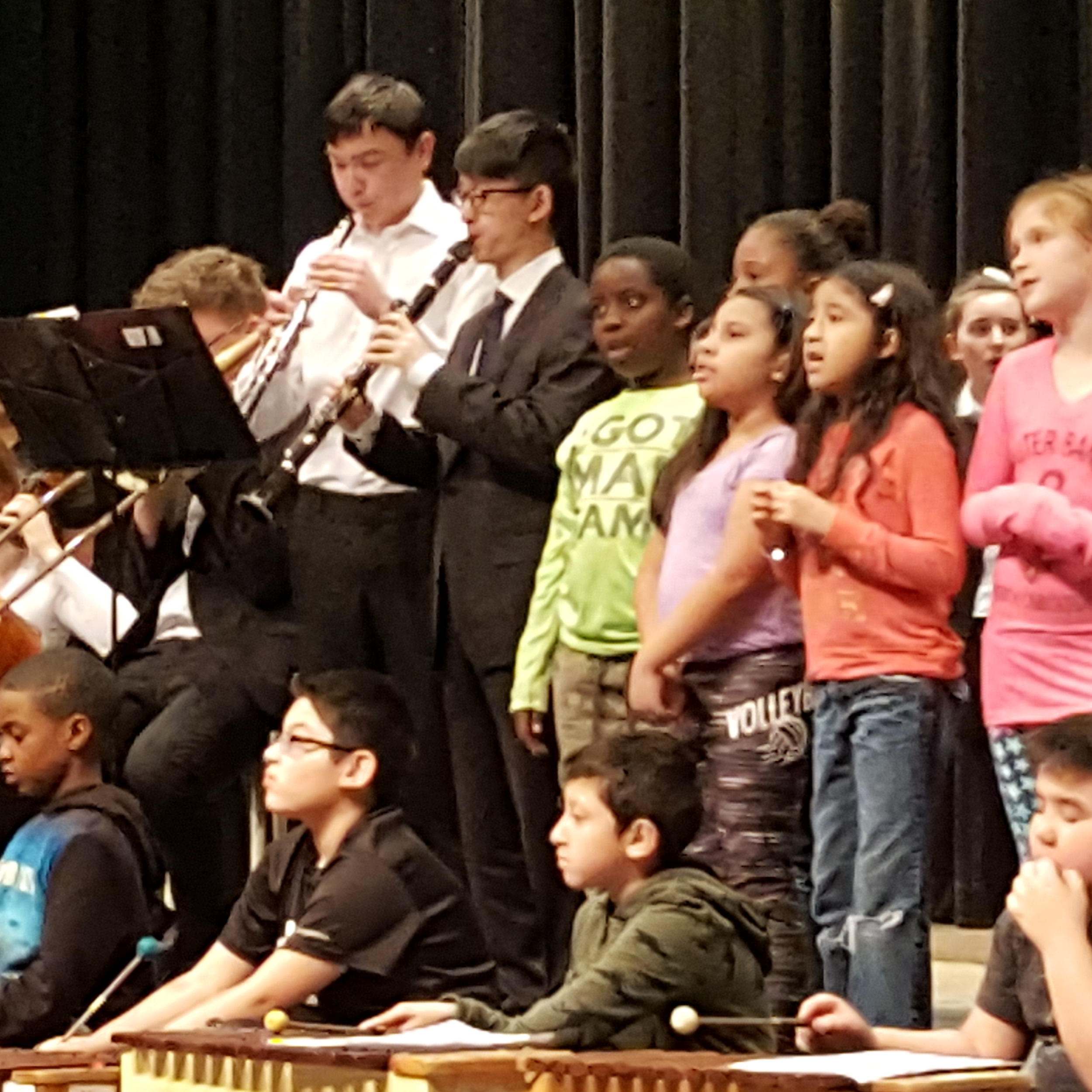 Stedwick Third Graders & International Students Perform Opera Theme Song (VIDEO)
Third graders at Stedwick Elementary School in Montgomery Village are preparing for the performance of their lives. The 25 third graders in Mary Ruth McGinn's class are creating an original opera, "Falling from Judgment." Students visiting the U.S. from the International School of the Hague (ISH) helped fine tune the theme song for the opera. The third graders and 41 orchestra and choir students from The Hague performed the theme song for the first time in public on Monday.
The ISH musicians and the Stedwick students worked on arranging the theme song during morning group sessions. They presented the final collaboration on the stage at Watkins Mill High School. The Stedwick students will perform their original opera at the Kennedy Center in the District of Columbia on May 24. MCM will have more on this story coming up later this week.