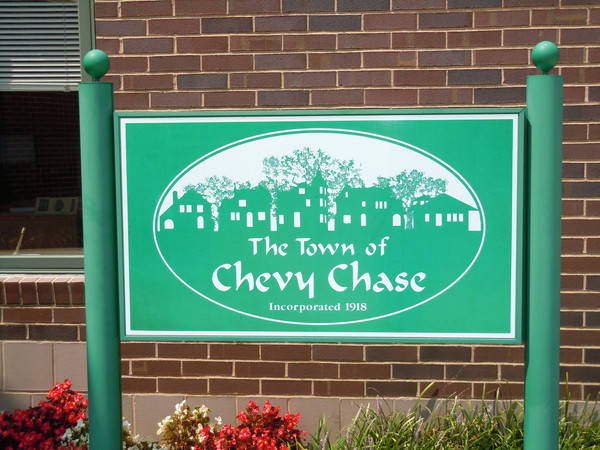 Sticker Shock Eliminates Burying Power Lines in the Town of Chevy Chase
The Town of Chevy Chase won't be going underground to power up its homes.
Town officials recently release a report that took a look at ways to improve power reliability in the area. One option was to bury Pepco's power lines. The quote came in at more than $60 million.
The town's Reliability Task Force recommended against moving forward with the proposal at a recent town meeting.
In addition to the cost, burying the lines in town might not actually improve reliability, according to the report.
Because 80 percent of the feeder lines servicing the town are outside its boundaries, a large percentage of the power outages experienced within the Town's borders are the result of incidents occurring outside of Town borders, according to the report. Pepco also cites that undergrounding can actually increase repair costs because the cables can be affected by moisture, rain and snow melt over time, and it can take longer to repair an underground line since access is more challenging than reaching overhead cables. Also, linemen cannot pinpoint the exact location of the problem as easily as they can for overhead distribution, according to the report.
Overall, the Task Force recommends that the Town should:
• Monitor the upgrade program to the major circuit, #14867, which will be undertaken in the second half of this year
• Monitor as well the overall reliability of the system, and continue to collect data on outages in 2015 and 2016
• Pay particular attention to one other circuit, #15145, which reaches approximately 18% of the Town households and is not scheduled to receive a major upgrade this year. This remains one of Pepco's poorly performing circuits; and further discussions should be held with Pepco to push for an upgrade program if reliability in 2015 does not further improve
• Not consider at this time any collective action by residents to install more generators, although of course residents may continue to make such installations individually
• Not consider burying the utility wires in the Town
• Ask the Environment and Climate Committee to periodically monitor advances in developing technologies (e.g., microgrids, storage for solar and fuel cells for home use).
Town of Chevy Chase Mayor Kathy Strom said the town's major feeder that serves about 70 percent of the town was one of the worst performing circuit in the region and she said the town is anxious for that upgrade to be completed.
"There have been sign reliability issues for residents in 2012 and other years," she said. "We are heartened to see the feeder improved."
You can read the task force's report here.