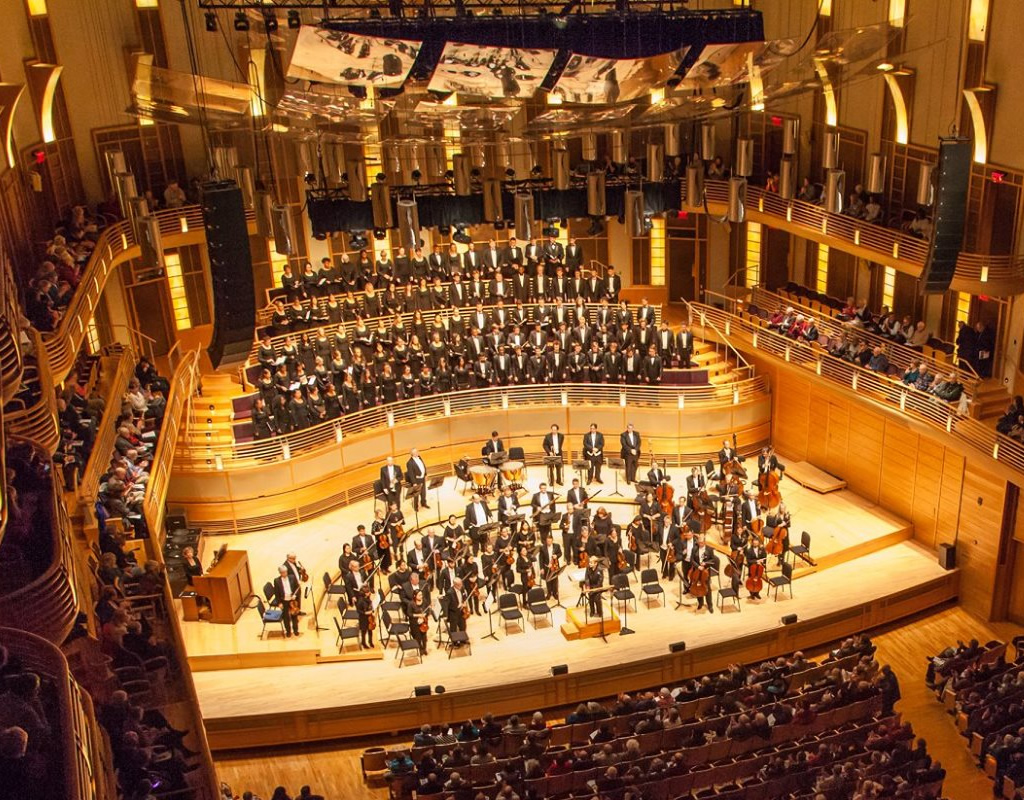 Strathmore Performances Unaffected by BSO Announcement Canceling Summer Concert Series
The Baltimore Symphony Orchestra (BSO) announced Thursday it was canceling their summer 2019 concerts, beginning with the New Music Festival scheduled to start June 20. Contrary to an earlier media report, performances at the Music Center at the Strathmore in North Bethesda will not be affected.
The move is part of a plan to address long standing financial challenges, including more than $16 million in losses in the past ten years.  The plan will reduce the length of the season from 52 to 40 weeks.
BSO President and CEO Peter Knome said, "If the BSO is going to survive, our business model needs to change, and that change begins in earnest today. In our view, moving from 52 weeks to 40 weeks is necessary. We look forward to working with our musicians as we navigate this change and prepare for a future that is strong and vibrant."
The Baltimore Symphony Orchestra, one of the founding members of The Music Center at Strathmore,  routinely performs at the North Bethesda concert venue.
A spokesperson for Strathmore stressed to MCM that only concerts scheduled for Baltimore would be canceled.
Strathmore CEO, Monica Jeffries Hazangeles said, "BSO is a Founding Partner of The Music Center at Strathmore and its success is very important to us. We know that many orchestras are reimagining traditional models and searching for ways to improve sustainability. We are close collaborative partners with the BSO and will continue to be supportive of the orchestra. The Music Center has a large and broad classical audience between the BSO, National Philharmonic, Washington Performing Arts, and even our own Maryland Classic Youth Orchestras. These important partners enable Strathmore to present a wide variety of genres and artists from around the world, providing audiences a full and diverse spectrum of musical offerings."
The following summer concerts in Baltimore are canceled:
New Music Festival – June 20-22.
Oregon Ridge Star-Spangled Spectacular – July 3.
Leslie Odom Jr. – July 5.
Harry Potter film with orchestra – July 11-13.
BSO performance at Artscape – July 19.
Cirque Dances – July 26-27.
The proposed reduction from 52 to 40 weeks would be achieved primarily through fewer paid weeks during the summer, including a reduction from 9 weeks to 4 weeks of paid vacation. The proposal includes increasing the weekly base compensation for musicians and holding auditions to fill open positions. A comprehensive benefits package, including health insurance, dental insurance, life insurance, long-term disability benefits and pension benefits, will be maintained.
According to the BSO statement, the orchestra has been examining season length for many years, and other major orchestras with shorter seasons maintain a high level of artistic accomplishment. Of the 21 major orchestras across the country as defined by budget size, one third have seasons fewer than 52 weeks. The BSO and its musicians are continuing to negotiate a new contract at this time.
Other major orchestras have concluded that reducing the number of paid weeks is one of the key ways to mitigate climbing costs. These orchestras continue to tour, record, broadcast and present an excellent standard of musicianship and art. Reimagining season length and union agreements has led to innovation in broadening audience reach.