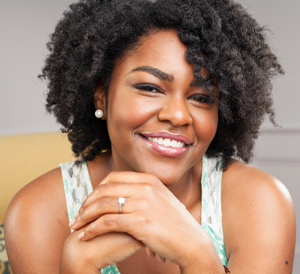 Strathmore Presents AIR Vocalist Christie Dashiell (Video)
Artist in Residence Christie Dashiell will perform Jan. 29 at 7:30 p.m. in the Mansion at Strathmore, 10701 Rockville Pike, North Bethesda. Christie will perform jazz standards and original material from her forthcoming 2014 release.
Born in Washington, D.C. and raised in Greenville, NC, contemporary jazz vocalist Christie Dashiell returned to hone her skills at Howard University and later earned a Master's from The Manhattan School of Music. Christie's history includes performances with Howard's premiere vocal jazz ensemble, Afro-Blue. She performed at the Kennedy Center as a part of the 2010 Betty Carter's Jazz Ahead residency program and Lincoln Theater in Washington, D.C. She also is the recipient of Downbeat magazine's Best College Graduate Jazz Vocalist and Outstanding Soloist awards in the jazz vocal category. Most recently, Christie appeared on NBC's "The Sing-Off" as a member of Howard University's Afro-Blue under the direction of Connaitre Miller. Christie can be heard on several nationally released recordings, including John Blake's Motherless Child and The Jolley Brothers' Memoirs Between Brothers, and as a Kennedy Center Discovery Artist on NPR's "JazzSet" with Dee Dee Bridgewater. She has been seen in concert with Esperanza Spalding, Fred Hammond, Smokey Robinson, Geri Allen and Allan Harris.
On Wednesday, Jan. 22 at 7:30 p.m. in the Mansion, Dashiell will present the free education workshop A Jazz Journey. The program will survey several of the eras, essential elements, and key figures of jazz music. It will also include performances of popular standards and contemporary compositions such as "Take the A Train," "So What" and "Night Dreamer," and give the audience an opportunity to join in and participate.
Video of Dashiell singing "Ain't Misbehavin"

Tickets are $17 and may be purchased by calling 301.581.5100 or online at Strathmore website.
Related Posts