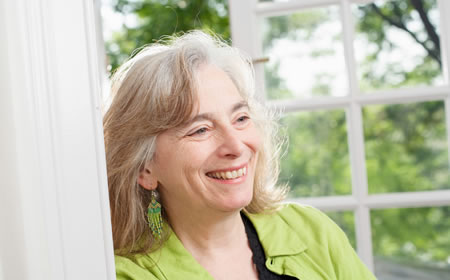 Strathmore Presents AIR Mentor Cathy Fink (Video)
Two-time Grammy Award winner Cathy Fink performs with Artists in Residence Brad Kolodner and Amadou Kouyate Nov. 6 at 7:30 p.m. in the Mansion at Strathmore, 10701 Rockville Pike, North Bethesda. This is the first AIR Mentor concerts of the 2013 – 2014 season. Cathy Fink is a performer, producer and songwriter specializing in roots music that includes traditional and contemporary fold, old-time country, swing and bluegrass. She began her career in 1972 in fold clubs in Montreal Canada and since 1984 has primarily worked in a duo with string-wizard and songwirter Marcy Marxer. Together, they have been honored with more than 50 awards in folk, bluegrass and children's music by the Washington Area Music Association and with 14 consecutive GRAMMY nominations. Cathy & Marcy have toured the U.S., Canada, Great Britain, Japan, Australia, New Zealand, China, Malaysia, Vanuatu, Papua New Guinea and Israel.
As a songwriter, Cathy made her mark with her anthem for the AIDS Quilt, "NAMES," recorded by over 40 artists and groups internationally. Other songs have won awards and recognition from the John Lennon Songwriting Contest and International Songwriting Competition.
Tickets are $17 and may be purchased by calling 301.581.5100 or online at Strathmore website.
Cathy Fink performing Somewhere Over the Rainbow

Related Posts