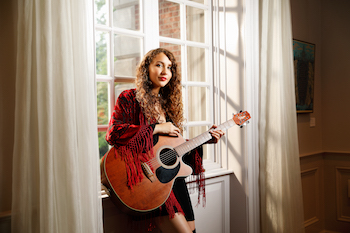 Strathmore Presents Artist in Residence Calista Garcia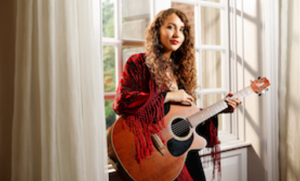 Songwriter, Calista Garcia will be combining her fresh, youthful sound with a '70s folk-rock style during her residency concerts in the Mansion at Strathmore on Wednesdays, April 10 & 24 at 7:30 p.m.
This soulful singer's contemporary, youthful music is reminiscent of some of the most beloved bands of the '70s, calling to mind performers such as Fleetwood Mac, the Eagles and Joni Mitchell. The high school student continually delivers poignant lyrics filled with nuanced meaning, telling unforgettable stories through song.
Garcia already boasts several notable honors, including her recognition as a two-time National Young Arts Winner, a two-time Berklee Performance Showcase Winner, a 2017 GRAMMY Foundation Young Songwriter Program Artist, and a recent audition appearance on NBC's "The Voice".
Tickets and more information are available at www.strathmore.org or by calling (301) 581-5100.
Click here to learn more about Calista Garcia.