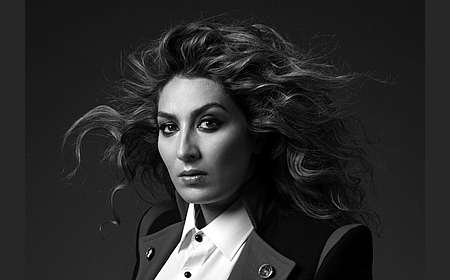 Strathmore Presents Estrella Morente (Video)
Flamenco singer Estrella Morente performs March 19 at 8 p.m. at the Music Center at Strathmore, 5301 Tuckerman Lane, North Bethesda. This performance by Estrella Morente is part of the George Washington University Lisner Auditorium's annual Flamenco Festival, which features four concerts in March. In addition to Estrella Morente at Strathmore, the festival includes performances at Lisner on March 4, 7 and 18. The festival is sponsored by Jaleo by José Andrés.
Estrella Morente has released four albums and been featured singing the title track to Pedro Almodóvar's film, Volver. Morente was born in Granada, the eldest daughter of the legendary Enrique Morente and the dancer Aurora Carbonell. She grew up surrounded by flamenco performers and aficionados, and is now one of Spain's most beloved performers.
Tickets are $29 – $60 and may be purchased by calling 301.581.5100 or online at the Strathmore website.
Estrella Morente: Tangos del Cerro