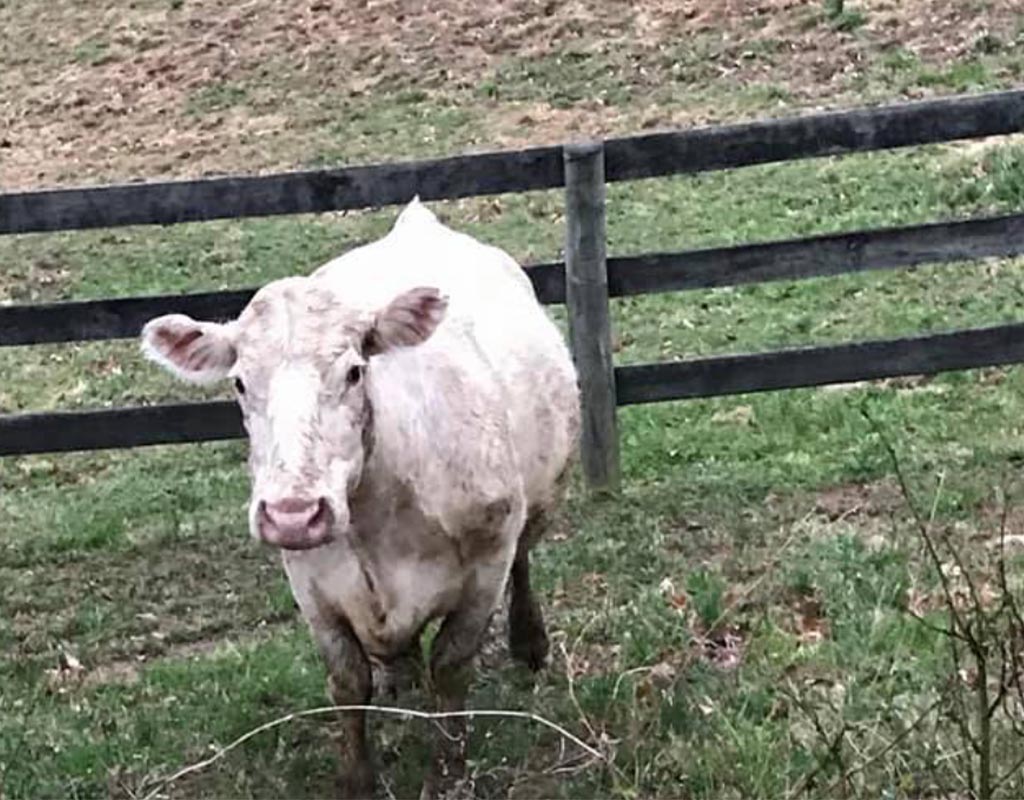 Have You Herd? Cow's Walkabout Ends in Poolesville
A stray cow has been reunited with her owner after being seen wandering Poolesville.
Residents were first alerted of the loose cow around 7:30 p.m. on Monday when a member of a Facebook group that shares Poolesville community information posted a photo of her on Bucklodge Road in Boyds.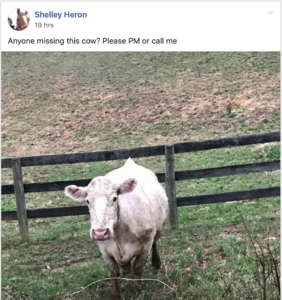 A follow-up post shared that the cow was seen on Rt. 28 near White Ground Road around 7:30 a.m. on Tuesday. Some group members expressed concern that the cow was either pregnant or had recently given birth.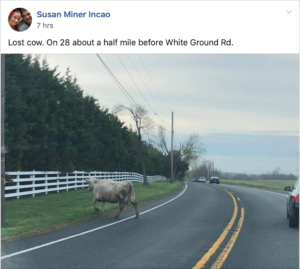 The cow visited some of the group members' properties, including the farm of Great and Small, a therapeutic horseback riding center in Boyds.
Great and Small's director Rachel Neff commented on the post that she temporarily housed the cow in a pen and offered her water and hay.
The Animal Services Division of the Montgomery County Police Department visited the Great and Small property to assume control over the cow's return to its owner, according to Neff. The division did not respond to requests for information before publication.
Neff updated group members around 1:30 p.m. that the cow's owner had been located.