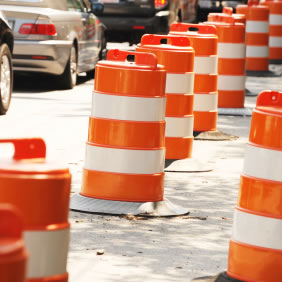 Street Beat: Bridge Work to Close Lanes on Beltway Beginning Sunday Night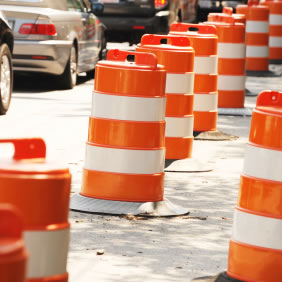 The Maryland Department of Transportation's State Highway Administration (SHA) is advising motorists who travel on University Boulevard or I-495 in Silver Spring that upcoming lane closures will impact overnight travel for the next month.
A 161-foot, 175-ton crane will be used to lift the steel beams for the new bridge and crews will work above the I-495 lanes to tighten the steel beam bolts. SHA will work on the steel beams over the Outer Loop first. Once all Outer Loop beam work is complete, crews will repeat the process to insert beams over the Inner Loop.
Beginning Sunday night, February 7, and continuing each night through early March (weather permitting) SHA will close the lanes on the inner and outer loops between exit 28 (MD 650/New Hampshire Avenue) and exit 30 (US 29/Colesville Road) at the following times:
• One lane at 9 p.m.;
• Two lanes at 10 p.m.; and
• Three lanes at midnight.
The work also requires intermittent 15-minute complete lane closures between midnight and 4 a.m. All travel lanes will reopen each day no later than 5 a.m. Weather permitting, all steel beam work should be complete by 5 a.m. on Monday, March 7. Drivers should consider MD 650 or US 29 as alternate routes during the overnight lane closures.
The work is part of a $9.6 million bridge project to replace the University Boulevard Bridge over I-495. Weather permitting all phases of construction for the bridge project should be complete late summer 2016. Those who have questions may contact the MD 193 bridge project field office at 301.220.2511 or send an email to shadistrict3@sha.state.md.us.