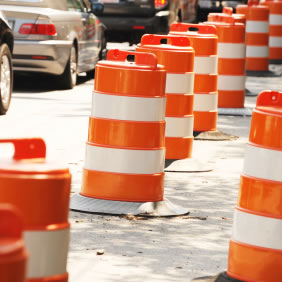 Street Beat: Carroll Avenue Bridge Construction in Takoma Park
As part of the $12 million Carroll Avenue bridge rehabilitation, the Maryland Department of Transportation's State Highway Administration (SHA) will close Carroll Avenue between Jefferson Street and Flower Avenue beginning this week in Takoma Park.
"The Carroll Avenue Bridge will close on the morning of Monday, July 25 and remain closed for a period of 1 to 1 ½ years, so that the bridge deck and many components can be replaced," said Ian Chamberlain, Takoma Park construction manager, on the city's website. "A pedestrian bridge has been built and is now open, allowing pedestrians and bicyclists to cross Sligo Creek during construction."
According to Chamberlain, this is a big project and it will be disruptive. He is advising commuters to plan ahead and know the detours.
SHA plans to use electronic message boards to guide traffic around the detour. Drivers will be directed to use Old Carroll Avenue, Sligo Creek Parkway, Maple Avenue, Maplewood Avenue and Flower Avenue as detour routes.
You can find more information about the project online, here.
For more information about road closures, bus stop detours and more, visit the city of Takoma Park's website.
REMINDER: #CarrollAvenueBridge closes long term Monday AM. Details at https://t.co/dQD1Lf54em

— Takoma Park (@TakomaParkMD) July 22, 2016