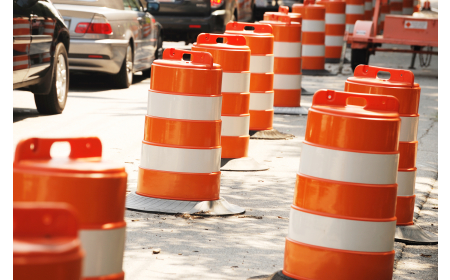 Street Beat: Road Work on Rockville Pike in Bethesda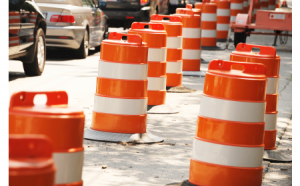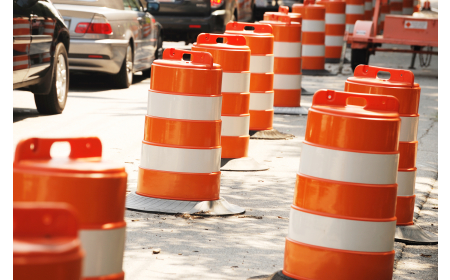 UPDATED Washington Suburban Sanitary Commission (WSSC) crews are planning to resurface lanes of southbound Rockville Pike from Locust Hill Road to Cedar Lane/West Cedar Lane this week.
Weather permitting, the work is scheduled to begin on Dec. 1 and it should be complete by mid-December. The resurfacing follows a broken water main that occurred on southbound Rockville Pike near the Cedar Lane/West Cedar Lane intersection last month.
WSSC crews are scheduled to temporarily close the southbound right turn lane from Rockville Pike to West Cedar Lane and work behind concrete barrier. The work will create a temporary right turn/through lane on southbound Rockville Pike adjacent to the closed lane where crews will work behind concrete barrier.
WSSC will also be permitted to close a single southbound lane on MD 355 during off-peak hours, weekdays, between 10 a.m. to 4 p.m. and two lanes, overnight, Sunday through Thursday, between 7 p.m. to 5 a.m.
Drivers should add extra commute time for the repairs and lane closures while this work is underway. Visit www.md511.org or call 1.855.466.3511 for updated traffic information. Electronic message signs alerting motorists of the upcoming work are being placed along Rockville Pike near the work zone alerting motorists of the pending work.
TRAFFIC ALERT: Starting 12/1, #WSSC road repair will close 2 SB lanes on MD 355/Rockville Pike. Will last 5-10 days. https://t.co/xH14UQ1LQO

— WSSC Water News (@WSSCWaterNews) November 27, 2015