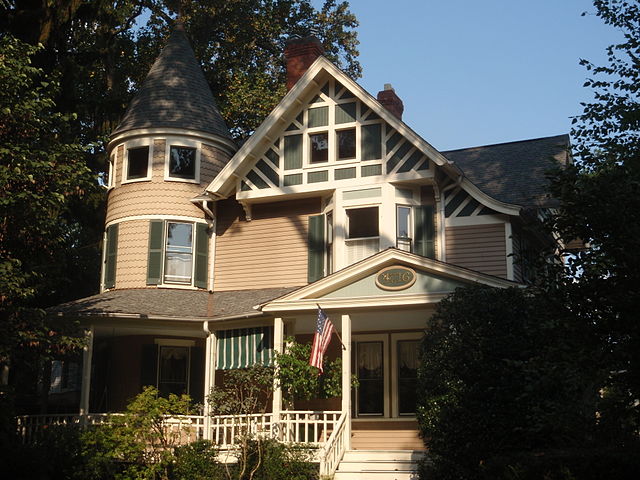 Stroll Through History
The Montgomery County Historical Society is offering a series of walking tours through 19th and 20th century suburbia led by community experts. Enjoy an autumn walk and learn the history of three unique communities in Montgomery County. Each tour costs $5. Reservations are required and may be made by phone at 301.340.2825 or email at
info@montgomeryhistory.org
. The tours are rain or shine.
Garrett Park History Walk
Oct. 12, 2 – 3:30 p.m.
This walking tour of historic Garrett Park, led by Nancy Schwartz, gives a capsule of the town's history from the late 19th century through today. The tour focuses on the varied architecture of Garrett Park, from Queen Anne homes to Sears kit houses, and everything in between.
Meet at the Garrett Park Post Office, 4600 Waverly Avenue, Garrett Park.
Washington Grove History Walk
Oct. 19, 10 a.m. – 12 p.m.
Joli McCathran will lead a history walk in Washington Grove to sites from the 1870s to 1930s. The walk will include stories about the origins of the community as a Methodist camp meeting in the 1870s, and several of the oldest buildings in the community will be visited.
Meet at McCathran Hall, Chestnut Road and Center Street, Washington Grove.
Cabin John History Walk
Nov. 3, 2 – 3:30 p.m.
Judith Welles, author of Cabin John: Legends and Life of an Uncommon Place, will lead a history walk in Cabin John to sites from the mid-1800s. The walk will cross the Cabin John Bridge with stories about the Civil War era bridge, trolley turnaround, and Victorian resort hotel.
Meet at Clara Barton Community Center, 7425 MacArthur Blvd, Cabin John.