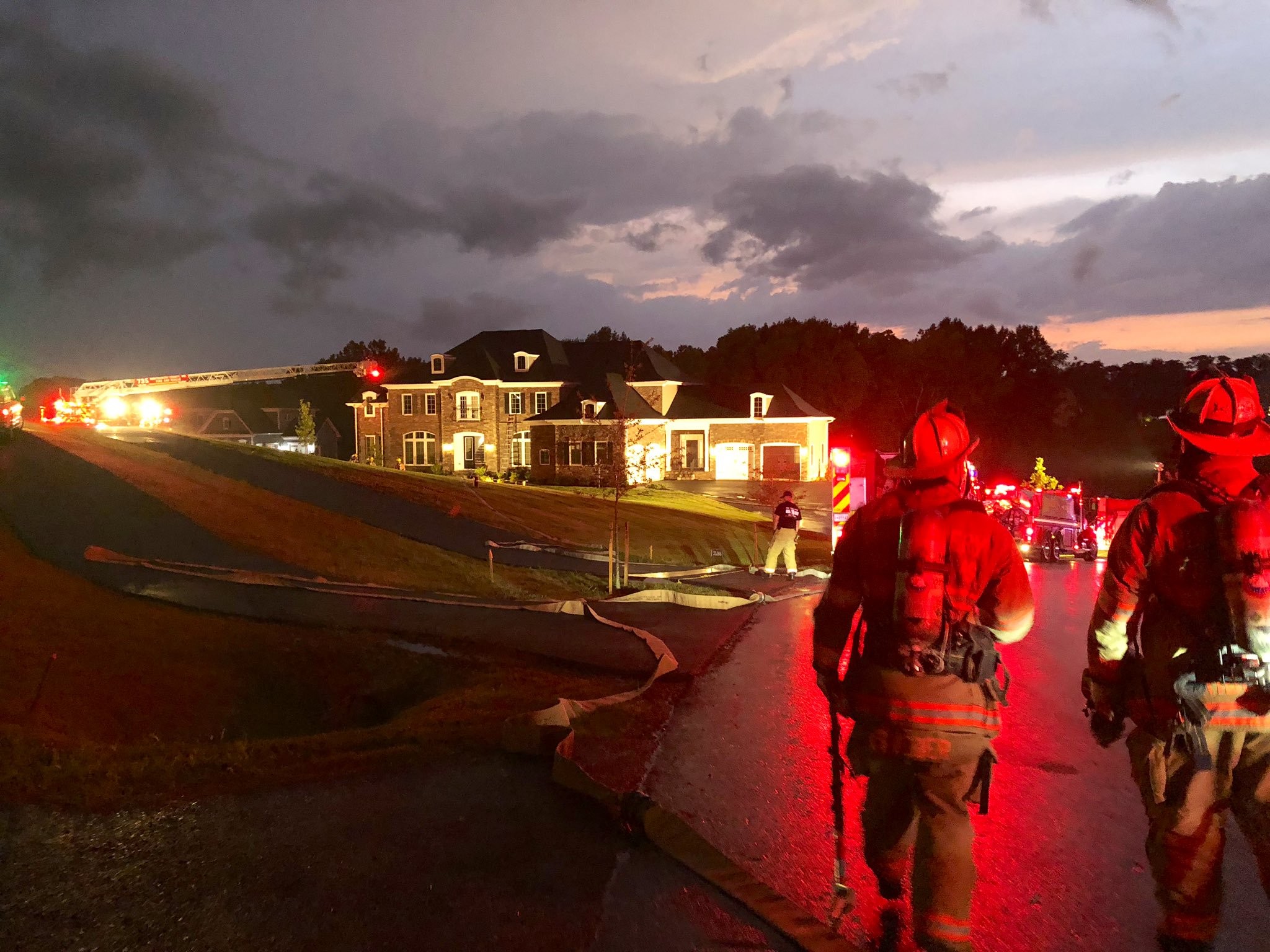 Strong Storms Displace Two Families
Lightning strikes cause at least two house fires Thursday evening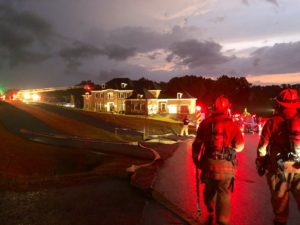 Strong storms passed through Montgomery County Thursday evening, resulting in numerous collisions, a motorcycle crash, wires down, and two house fires, according to Montgomery County Fire and Rescue (MCFRS) spokesman Pete Piringer.
Thursday about 7:45 p.m. MCFRS responded to a report of a house fire on Lynwood Farm Court in Clarksburg following a lightning strike. MCFRS spokesman Pete Piringer says about 75 firefighters quickly put out the fire. He added that the family will be displaced and there were no injuries.
About 8:45 p.m., MCFRS responded to a call for a lightning strike that resulted in a house fire on Cinnabar Court in Montgomery Village. Firefighters extinguished the fire and there were no injuries.
Update – Lynwood Farm Ct, damage ~100k, no injuries, 1 family 2 adults, 2 children & pets displaced https://t.co/OwbWWIlS1W

— Pete Piringer (@mcfrsPIO) August 23, 2019
ICYMI 8/22 evening storm damage leave 2 families displaced & others in the dark https://t.co/VhHivbC78F

— Pete Piringer (@mcfrsPIO) August 23, 2019
Storm & Lightning strikes result in several @MontgomeryCoMD house fires in Hyattstown & Montgomery Village, numerous reports of wires down https://t.co/kmInopTYFu

— Pete Piringer (@mcfrsPIO) August 23, 2019