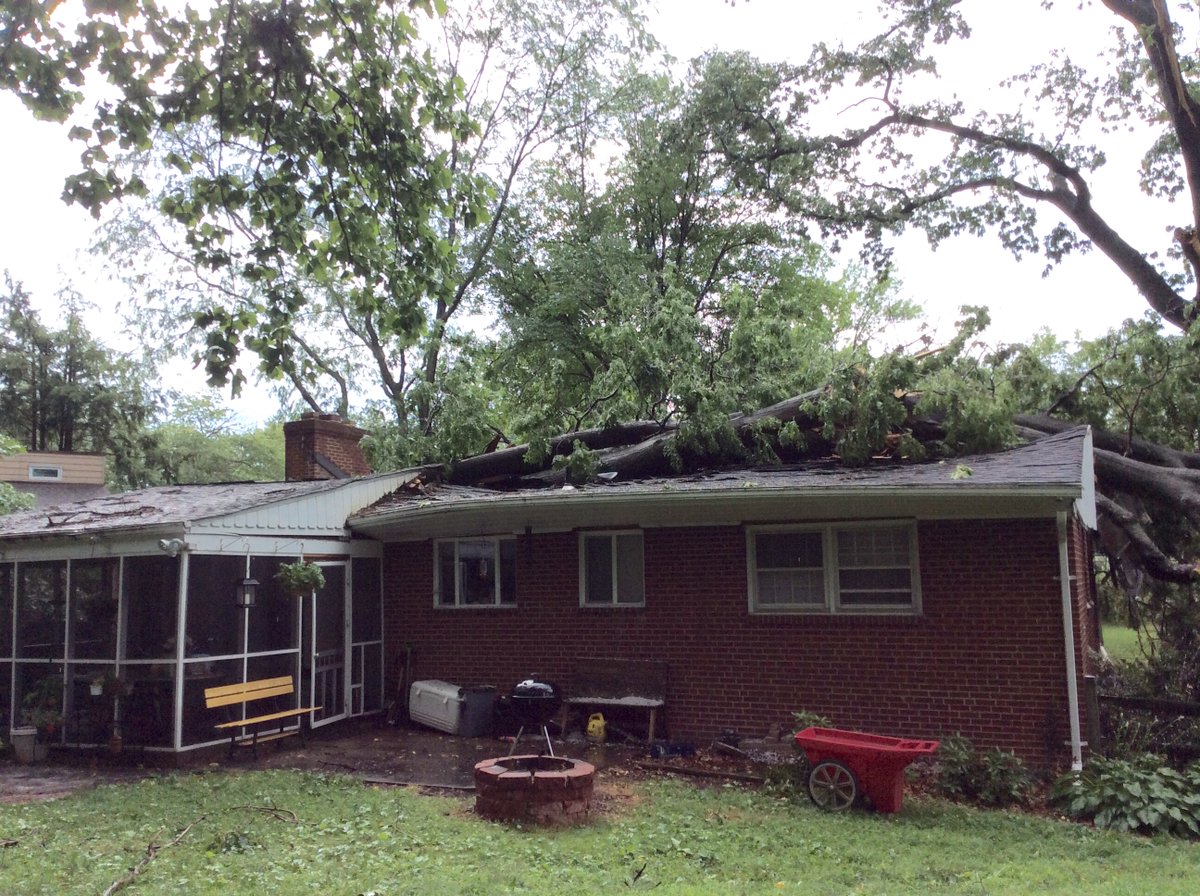 Strong Storms Knock Down Trees and Wires in Silver Spring Neighborhood (VIDEO)
Strong thunderstorms brought down some large trees and wires in the Northwood Park neighborhood of Silver Spring on Monday afternoon, according to a Montgomery County fire official.
Fire and Rescue Service spokesperson Pete Piringer said an intense round of storms brought down trees and wires onto homes in the Dennis Avenue and Royalton Road area. According to Piringer, a number of homes were struck by falling tree and wires are down throughout the neighborhood.
"We are currently assessing the situation," Piringer said, noting that several people will be displaced. At least one home is uninhabitable, Piringer said.
He said one person was injured and there are a number of roads closed in the Silver Spring because there are still some wires down.
MCFRS @PIOPete Piringer w/ brief update from Northwood Park neighborhood, Silver Spring, several injuries, homes damaged & people displaced pic.twitter.com/DVLSsXC1Il

— Pete Piringer (@mcfrsPIO) June 19, 2017
Silver Spring homes damaged by wind & falling trees, several NLT injuries & several families displaced, a few streets in area CLOSED pic.twitter.com/fH3tTN4cCh

— Pete Piringer (@mcfrsPIO) June 19, 2017
More – Dennis Av, several homes damaged by falling trees, several people will be displaced, at least 1 home uninhabitable, occupants got out pic.twitter.com/WoEykkwuUf

— Pete Piringer (@mcfrsPIO) June 19, 2017
MCFRS OS Northwood Park neighborhood, Dennis Av & Royalton Rd, trees & wires down, several homes in the area damage, several streets CLOSED pic.twitter.com/44ztFnfDOS

— Pete Piringer (@mcfrsPIO) June 19, 2017
Traffic Advisory – Dennis Avenue CLOSED btwn University Blvd & EastWood Ave., NorthWood Park area, other streets closed or blocked in area pic.twitter.com/2rCgwy5JsK

— Pete Piringer (@mcfrsPIO) June 19, 2017