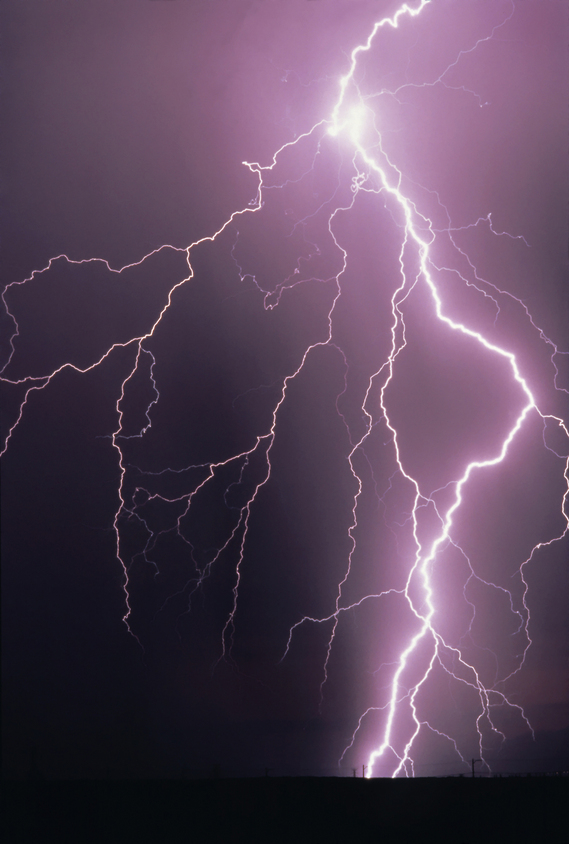 Strong Storms Move Across Montgomery County
The National Weather Service issued a severe thunderstorm warning for Montgomery County on the evening of August 3rd as strong storms with heavy rains, lightning and high winds swept through the area.
It was a busy night for emergency rescue crews.
Fire and Rescue Spokesperson Pete Piringer reported on his Twitter account that a lightning strike caused minor property damage to the roof and attic of a building at 440 Elmcroft Boulevard in Rockville. He said there was no fire.
In addition to the severe weather, Piringer also reported that emergency crews were responding to several car accidents across the county.
According to Pepco online outage maps, there were 1,500 customers in Montgomery County without power as of 10:45 p.m. on August 3. At 7 a.m. on August 4, there were only 150 customers in Montgomery County without power.
Traffic Advisory – Little Falls Parkway & Dorset Ave, Bethesda , car into a tree

— Pete Piringer (@mcfrsPIO) August 4, 2014
Weather Observations – Heavy rain, lightning & thunder Down-County areas incl Potomac, Bethesda, Silver Spring – minor street flooding

— Pete Piringer (@mcfrsPIO) August 4, 2014
U/D Lightning Strike at 440 Elmcroft Bl – FFs find evidence of lightning striking bldg, no fire & minor property damage to roof/attic

— Pete Piringer (@mcfrsPIO) August 4, 2014
in vicinity 445 Elmcroft Blvd, Rockville/Fallsgrove, FFs on scene Investigating possible lightning strike

— Pete Piringer (@mcfrsPIO) August 4, 2014