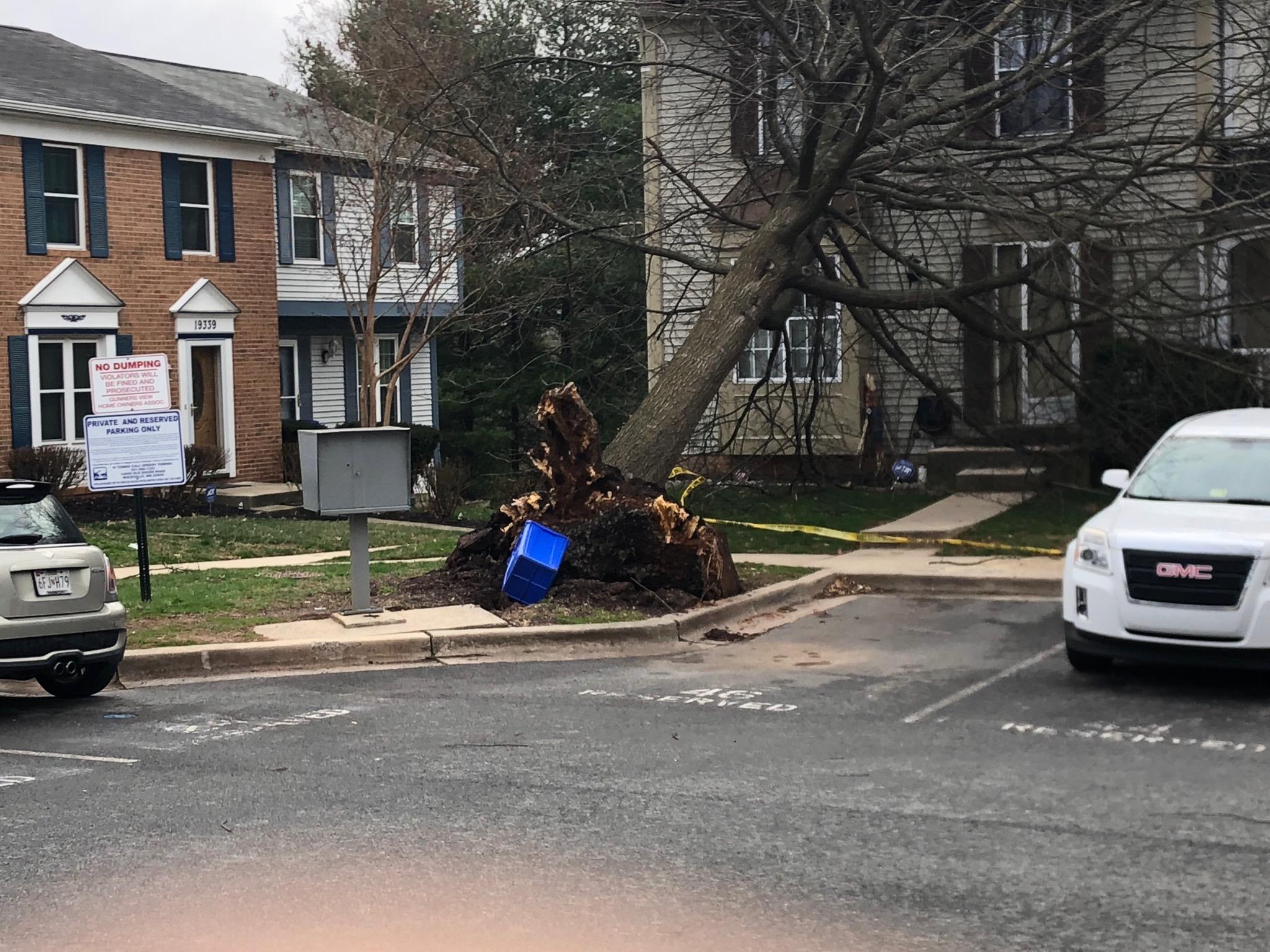 Strong Winds Pound Montgomery County, Trees and Power Lines Downed Leaving Roads Closed
Thousands of Montgomery County residents are left without power as dangerous winds move across Montgomery County downing trees and power lines Friday.
According to Pepco online outage maps, over 35,000 customers in Montgomery County are without power.
Remember to report power outages, here are the phone numbers to call for the three companies that serve Montgomery County:
BG&E – 1.877.778.2222
First Energy/Potomac Edison – 1.888.544.4877
Pepco – 1.877.737.2662
Call 311 to report downed power lines.
Numerous state and local roads are closed due to downed trees and power lines. County officials released a list as of 9:30 a.m. They include:
Here is a current list of county and state road closures as of 9:30 am on March 2nd. We will update this list as additional details become available through the event. #mdtraffic pic.twitter.com/CZN1rOk30V

— MC Emergency Mgmt (@ReadyMontgomery) March 2, 2018
dataMontgomery provides an online interactive map of road closures. The map is available at bit.ly/2oM0RGX. Select the "X" on the upper left hand of the map to enter your address and see Department of Transportation reported road closures near you.
@MontgomeryCoMD @MCDOTNow Road Closure Map is now available on dataMontgomery and available at https://t.co/xBh6w1waxo. Select the "X" on the upper left hand of the map to enter your address and see DOT-reported road closures near you. @ReadyMontgomery. #opendata pic.twitter.com/DUfwYVbxvz

— dataMontgomery (@dataMontgomery) March 2, 2018