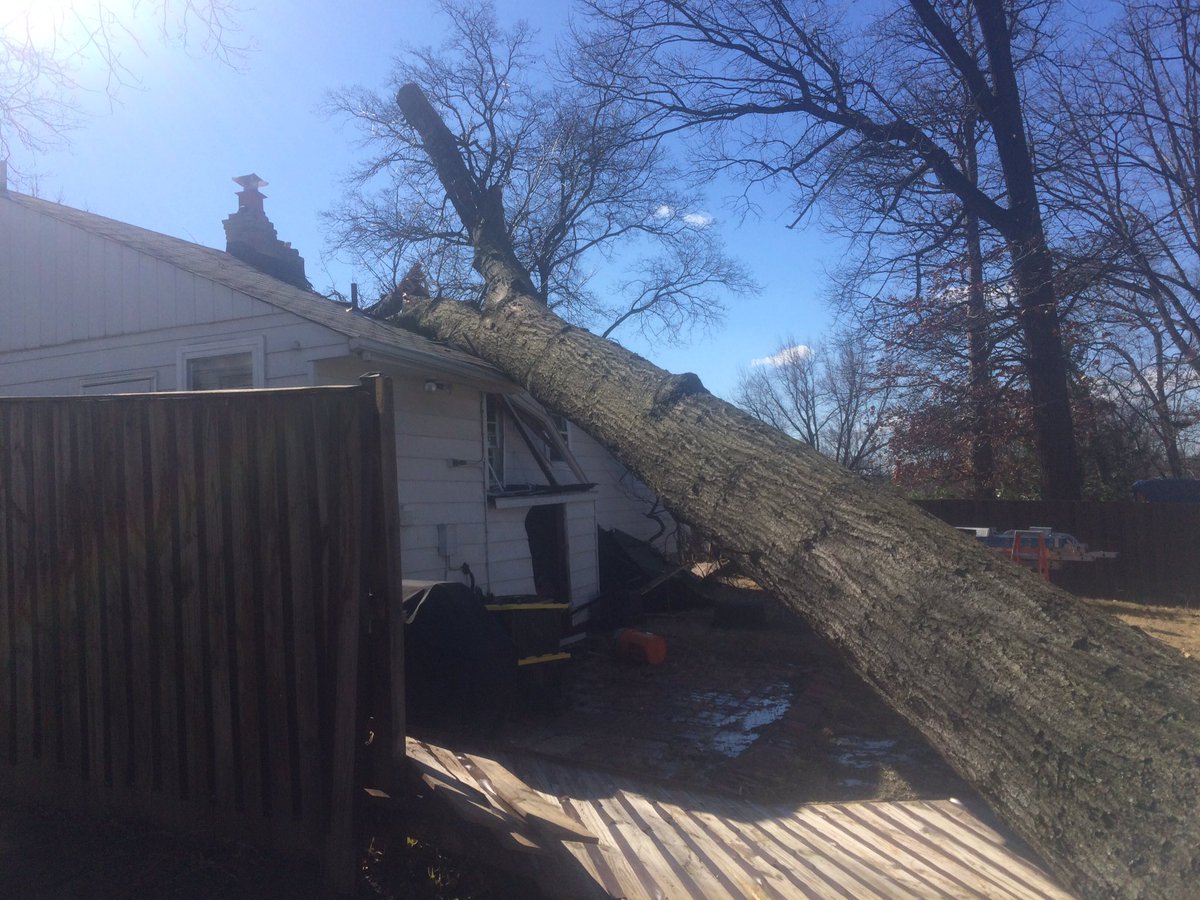 Strong Winds Toppled Trees and Wires Across Montgomery County
Strong winds toppled trees and power lines across Montgomery County on Sunday night and Monday morning, according to a Montgomery County fire official.
Fire and Rescue Services spokesperson Pete Piringer said several Chevy Chase homes were damaged by falling trees near Thornapple Street and Chestnut Street in Chevy Chase.
A tree also fell onto a house on Brunett Avenue in Silver Spring, according to Piringer.
Piringer said trees and wires were reported down across the county and call volume at the county's dispatch center was up.
Several MoCo homes damaged by falling trees (large trees) last nite near Thornapple St & Chestnut St, Chevy Chase pic.twitter.com/aVxRzWsKRx

— Pete Piringer (@mcfrsPIO) February 13, 2017
MCFRS PE716 OS Tree on house in 10000blk Brunett Ave, 4 Corners area Silver Spring, significant damage, no INJ, power out in immediate area pic.twitter.com/bkqxKHcR5Z

— Pete Piringer (@mcfrsPIO) February 13, 2017
UPDATE – 10024 Burnett Ave, 4 Corners, Silver Spring, large tree on house, occupant out w/ no injury, major damage, 1 family displaced, pic.twitter.com/sveNUCm9Yq

— Pete Piringer (@mcfrsPIO) February 13, 2017
MoCo MCFRS Emergency Comm Ctr (ECC) has handled ~100 calls this morn (typical 350 total in 24hr period) incl dozens wires/trees down pic.twitter.com/xPP9o9og44

— Pete Piringer (@mcfrsPIO) February 13, 2017