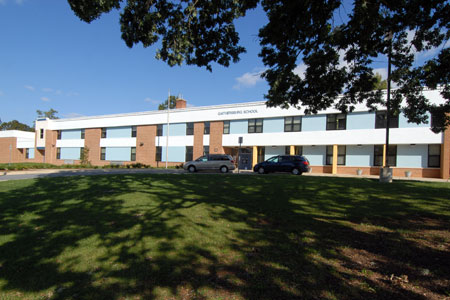 Student Mural Project to be Unveiled at Gaithersburg Elementary School on Friday
A mural created by students at Gaithersburg Elementary School will be revealed during a ribbon cutting ceremony on Friday, May 6. Gaithersburg Mayor Jud Ashman and Principal of Gaithersbrug Elementary, Stephanie Brant, will lead the celebration along with students.
The mural was funded by a grant from the Maryland State Arts Council and the City of Gaithersburg. Other sponsors include the Young Audiences of Maryland, the Gaithersburg PTA and Go-Fund Me donors.
The project is one of many being sponsored by the Maryland State Education Association (MSEA) to celebrate the 150th anniversary of the organization. The theme surrounding the project was "How do our differences make our community remarkable?" Artist Amanda Pellerin assisted with the mural, which will go on display in the main hallway of Gaithersburg Elementary. Student artwork will be on display.
A ribbon cuttting ceremony is set to take place from 12 p.m. to 12:30 p.m. on Friday at the school, which is located at 35 North Summit Avenue.