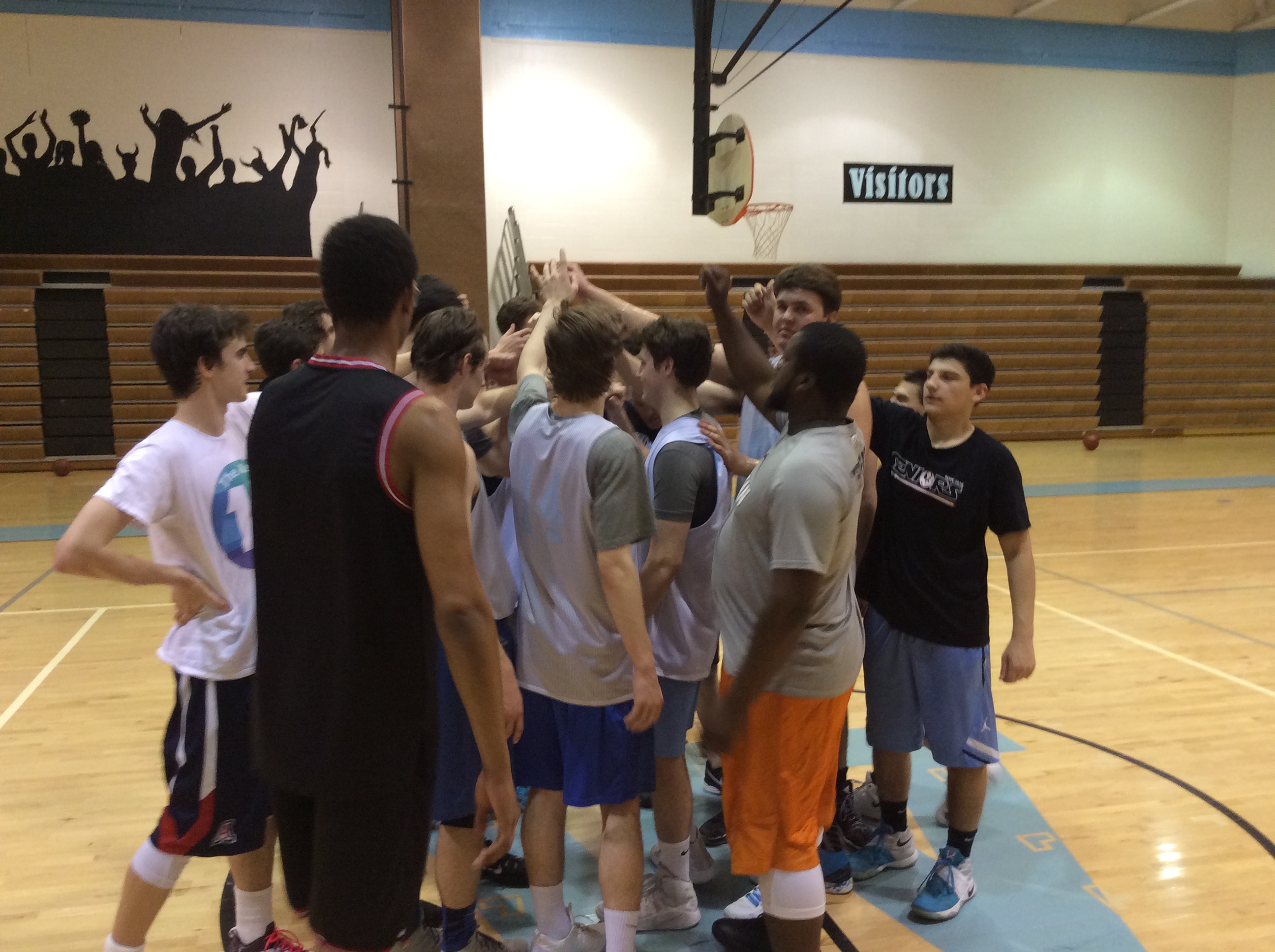 Student Athletes Learn Life Lessons During the Lead 'Em Up Program (PHOTOS)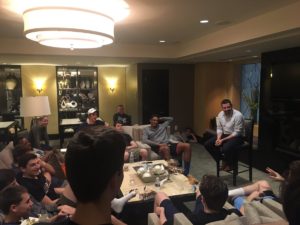 Jonathan Harris is a senior at Walt Whitman High School and in just a few months, he'll be heading to college. Anticipating college isn't the only thing Harris is excited about.   He's a member of the school's men's basketball team and like many of his teammates, Harris is mentally preparing for their first round of playoffs Friday against Northwood High School.
Basketball practice is intense inside Walt Whitman High School's gymnasium Thursday evening as the team gets ready for the game.  The mood lightens up by the end of the players' first part of practice in the gym but they still have roughly one more hour of practice left. The second part is off the court.
After a two-hour practice, the men head to their leadership class titled, "Lead 'Em Up," coached by Adam Bradley.
Lead 'Em Up is a leadership and character building program, and each week, their basketball practice is cut short for life lessons.
"One of my favorite lessons is fighting through adversity because I think that's something that every team faces at some point during the season," Harris said. "Pushing through adversity and learning how to do that while maintaining a positive attitude has been a really good lesson for us."
Lead 'Em Up started as a discussion that founder Bradley had with the Watkins Mill High School football team. Bradley said he was invited as a one-time deal to talk with the student athletes about being successful on and off the field. After a positive response from the students, he was invited back each week to talk with the football team.
"Every week, I began seeing these things they were struggling with and I would create themes for that week," said Bradley. "I would brainstorm and think about how I could best reach them and engage them."
Bradley documented the Watkins Mill High School football team's successes and challenges and later, would discuss the team's journey on his podcast titled, "The Hardwood Hustle." Coaches across the country who tuned in to his podcast asked about these life lessons that helped the launch of the Lead 'Em Up program in 2015.
"I ended up taking everything that I had built and was doing and put it in a formalized online curriculum," Bradley said. "Now I provide that curriculum to coaches of any sport across the country."
Bradley said his goal with this program is to help develop both men and women athletes into the best version of themselves.
"There's a higher level of enthusiasm, a greater love and care for one another through the program, and a willingness to address their own actions or a teammate's actions if they feel it would hurt the team," Bradley said.
"We feel that leadership skills are something the guys are going to need not only in basketball but in life," said Chris Lun, head coach, Walt Whitman High School Men's Basketball. "They have really improved how to communicate with one another and it's going to help them when they get out of school."
"This has been very beneficial for us,"  said Joey Squeri, student, Walt Whitman High School.  "We've learned a lot so far and got a lot of different lessons which has really helped with our team chemistry overall."
Here with @WhitmanBB. They're getting ready for the playoffs & learning about leadership on & off the court in the Lead 'Em Up Program. pic.twitter.com/XvaTo6cu66

— Mitti Hicks (@MittiMegan) February 23, 2017