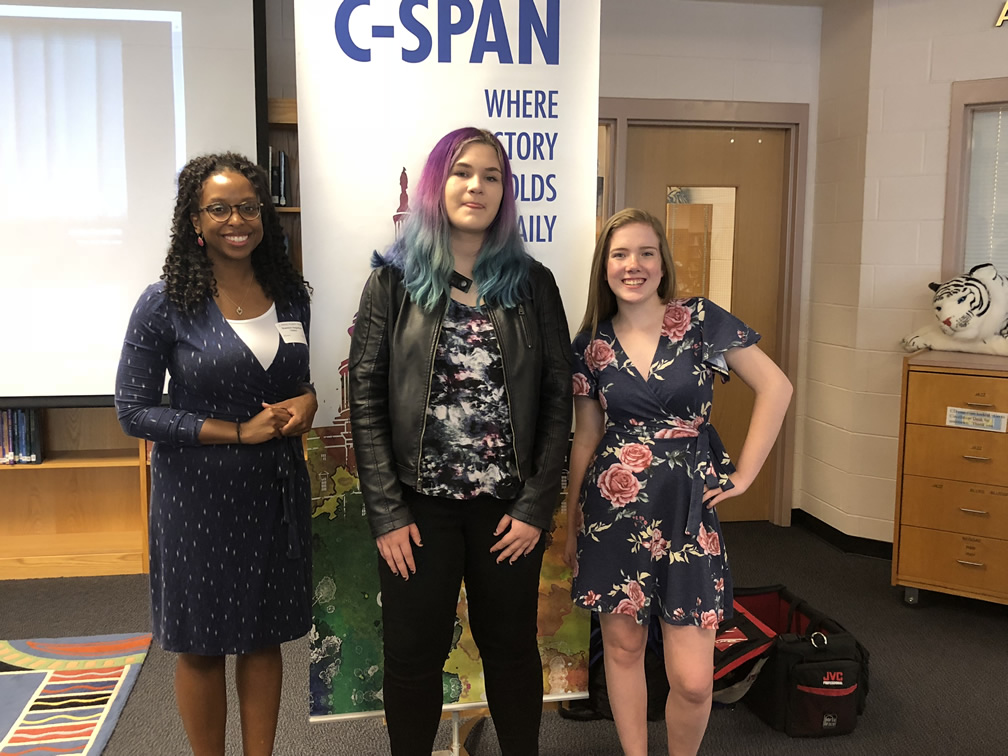 Students Honored for 19th Amendment Video
Jessica Theis, a freshman at James Blake High School in Silver Spring, and Melanie Roberts, a sophomore at Thomas Wootton High School in Rockville, received Student Cam awards from C-SPAN.
The award, presented by Shannon Augustus, a marketing representative for the public affairs cable channel, honored the students' work on a video tracing the passage of the 19th Amendment, which gave women the right to vote.
You can watch it here.
Both students were members of Montgomery Community Media's Explorer Post 1921 and created their winning video as one of the Explorer projects.