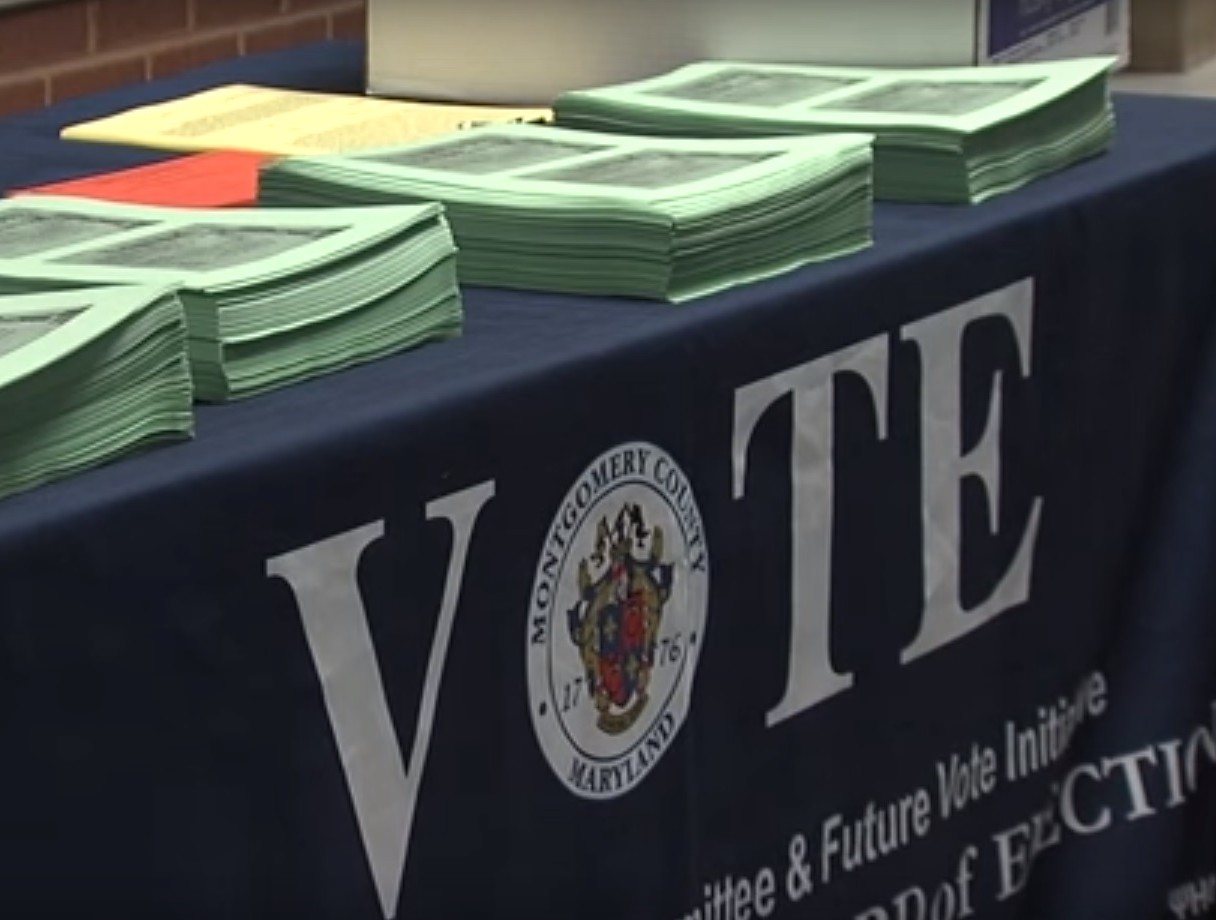 Students Participate in Future Vote Program (VIDEO)
The Montgomery County Board of Elections hosted an orientation session for it's Future Vote Program on Tuesday, March 1, at Northwest High School in Germantown. The Future Vote Program allows students in Montgomery County to assist with Election Day preparations. In this MyMCMedia video, students, parents and Board of Elections staff members discuss the importance of voting. Willie James Inman reports.
To learn more about the Future Vote Program, contact the Board of Elections Outreach Coordinator Gilberto Zelaya by email at gilberto.zelaya@montgomerycountymd.gov or call 240.777.8500.
Related: