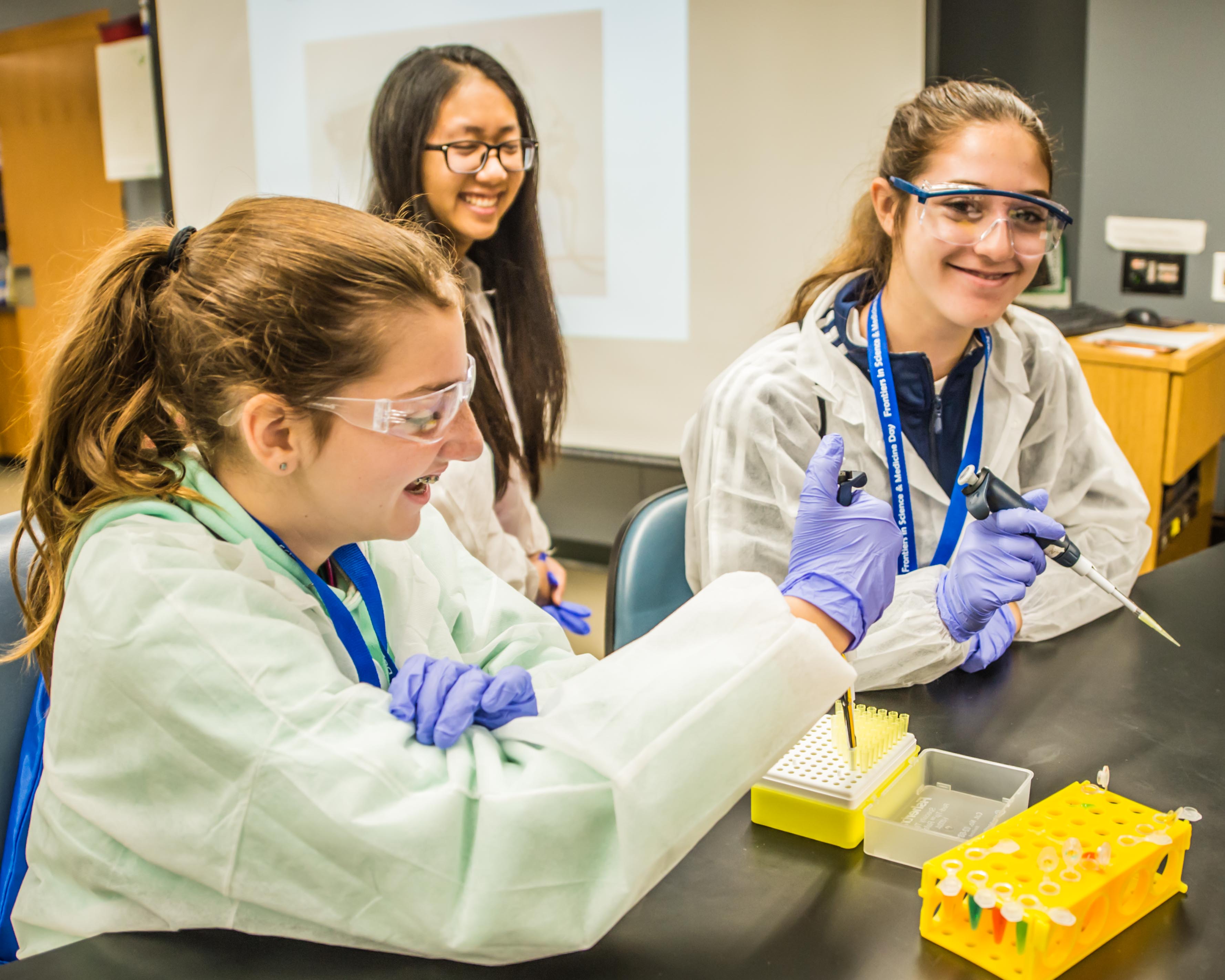 Students Participate in Medicine and Science Day at Johns Hopkins University
It was an educational day of science and medicine for more than 500 Montgomery County Public Schools' seventh graders.
Students from Kingsview Middle School in Germantown and Poole Middle School in Poolesville participated in the ninth annual Frontiers in Science & Medicine Day at the Shady Grove Life Sciences Center in Rockville on Friday.
Hands-on activities for students took place at the Johns Hopkins University Montgomery County Campus and included viewing brain specimens under a microscope; learning how DNA is used in forensics; and watching mosquitoes feed on blood to learn about malaria, according to a news release.
In addition to hands-on activities, part of the students' day was spent visiting a local hospital or laboratory to observe what doctors and scientists do on a daily basis.
The goal of this event, according to organizers, is to introduce students to careers in science and medicine as they start thinking about what they want to be when they grow up.
"Not only does Frontiers connect students to the curriculum through real-world applications, it provides our grade seven students with the opportunity to see it in action," Jon Green, acting principal of John Poole Middle School, said in a statement.