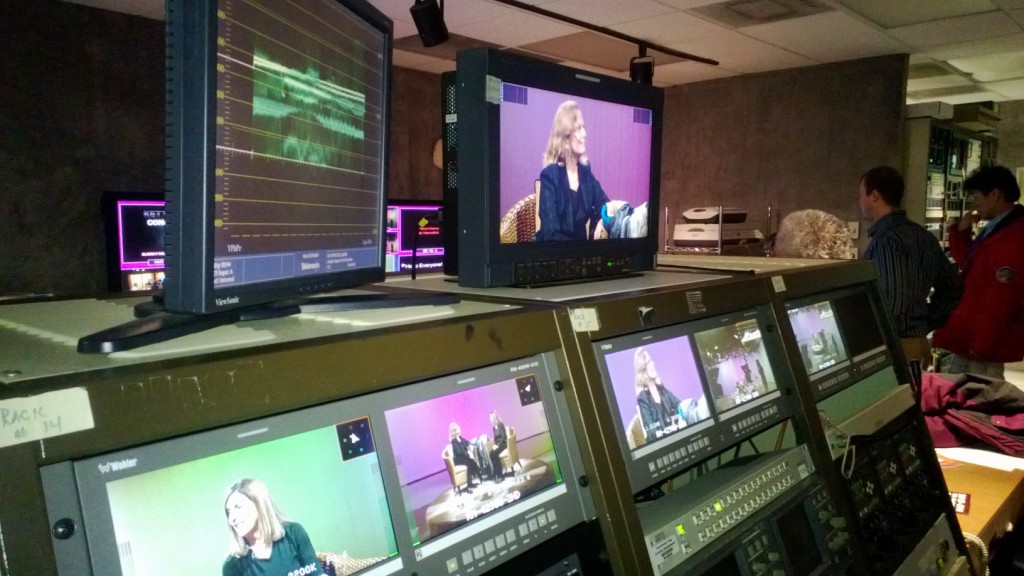 Studio Producer Class Project
The excitement level in our classes is still on the top and we're towards the end of our winter classes.  I want to dedicate this blog post to our studio producer class which really impressed me with their projects so far.  They've managed to prepare for studio productions in minimal time, but with maximum effort.
Last week  was Kelly and Lauri's production.  Our control room and studio were full with students, Teaching Assistant's and honored guests who came to participate on the show.  It went very well and you can see in the video how wonderful everything was.
This week was James Hilton and Leslie's  show and we learned a lot about preparation and teamwork.  Although we were a little late on time, everybody managed to do their job well and run a very smooth show.
Michael and Tony had an amazing group of Karate performers.  We learned a lot about the body and mind.
Marcie and India produced a nice show about "Theatre Talk".  Everybody was thrilled and the best way to tell was when all eyes were looking at the screen.
I want to remind everybody to register for our spring round of classes.  Starting April 15th we offer all the classes again.  I want to encourage people to sign up as early as you can so we'll have a spot in class for you.
Visit our training page where you can also find more information about classes and registration.