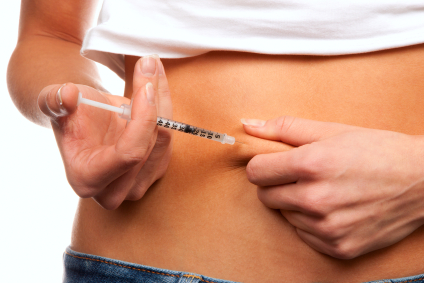 Study Shows Rates of New Diagnosed Cases of Diabetes Increasing in Youth
The rates of new diagnosed cases of type 1 and type 2 diabetes are on a rise among youth, according to a news release.
The report titled, Incidence Trends of Type 1 and Type 2 Diabetes among Youths, 2002-2012, found that the rates of new diagnosed cases of type 1 diabetes in youth increased by one percent each year. During the same period, type 2 diabetes increased by four percent each year.
The study also found that rates are higher in minorities.
"Because of the early age of onset and longer diabetes duration, youth are at risk for developing diabetes related complications at a younger age. This profoundly lessens their quality of life, shortens their life expectancy, and increases health care costs," said Giuseppina Imperatore, M.D., Ph.D., epidemiologist in CDC's Division of Diabetes Translation, National Center for Chronic Disease Prevention and Health Promotion.
Type 1 diabetes is the most common form of diabetes in young people. It's is a condition in which the body fails to make insulin. The causes of type 1 diabetes are still unknown.
In type 2 diabetes, the body does not make or use insulin well.  In the past, type 2 diabetes was extremely rare in youth, but it has become more common in recent years.
According to the Centers for Disease Control and Prevention, an estimated 29 million of people living in the United States have diabetes and roughly 200,000 people younger than 20 years old are living with diagnosed diabetes.
Click here to find out more the study.
News: Rates of new diagnosed cases of type 1 and type 2 diabetes on the rise among children, teens https://t.co/D5nvZfTc14 #NIH #NIHnews

— NIH (@NIH) April 13, 2017