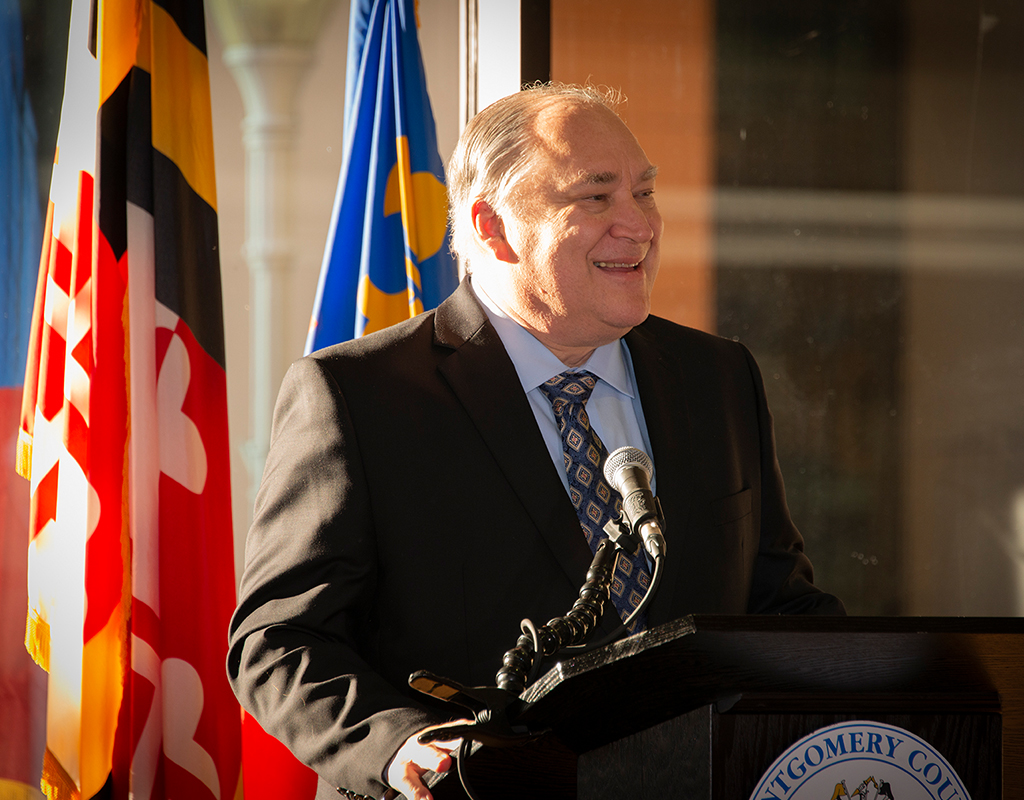 Submit Questions Online for July 11 Virtual Town Hall with CE Elrich
Submit Questions Online for County Executive Marc Elrich
Montgomery County Executive Marc Elrich is hosting a "virtual" town hall meeting from 1:30 – 2:30 p.m. Thursday, July 11 via the Montgomery County website.
Residents are invited to submit questions directly to Elrich before and during the chat online at Live Discussion with County Executive Marc Elrich.
Questions and answers will be posted on the county's website during and after the chat.
Elrich received 11 questions during last month's online chat, which took place Thursday, June 13 from 12:30 to 1:30 p.m.
The topics discussed included a sidewalk project near Churchill High School, difficulty renewing a Fire Code Compliance permit online, Wegmans locating a grocery store on Rockville Pike, tenure of bus drivers with the school system, status of new energy efficient Ride On buses, concern over lack of progress to address issues with Poolesville High School facilities, availability of affordable housing, frustration over lack of progress to develop a plan to memorialize the Bethesda African Cemetery, confusion and anger over the lowering of the POW/MIA flag earlier in the month, County funding for the National Philharmonic, and the status of the Shady Grove bus depot.
The transcript from the June 13 Virtual Town Hall Meeting is available online.