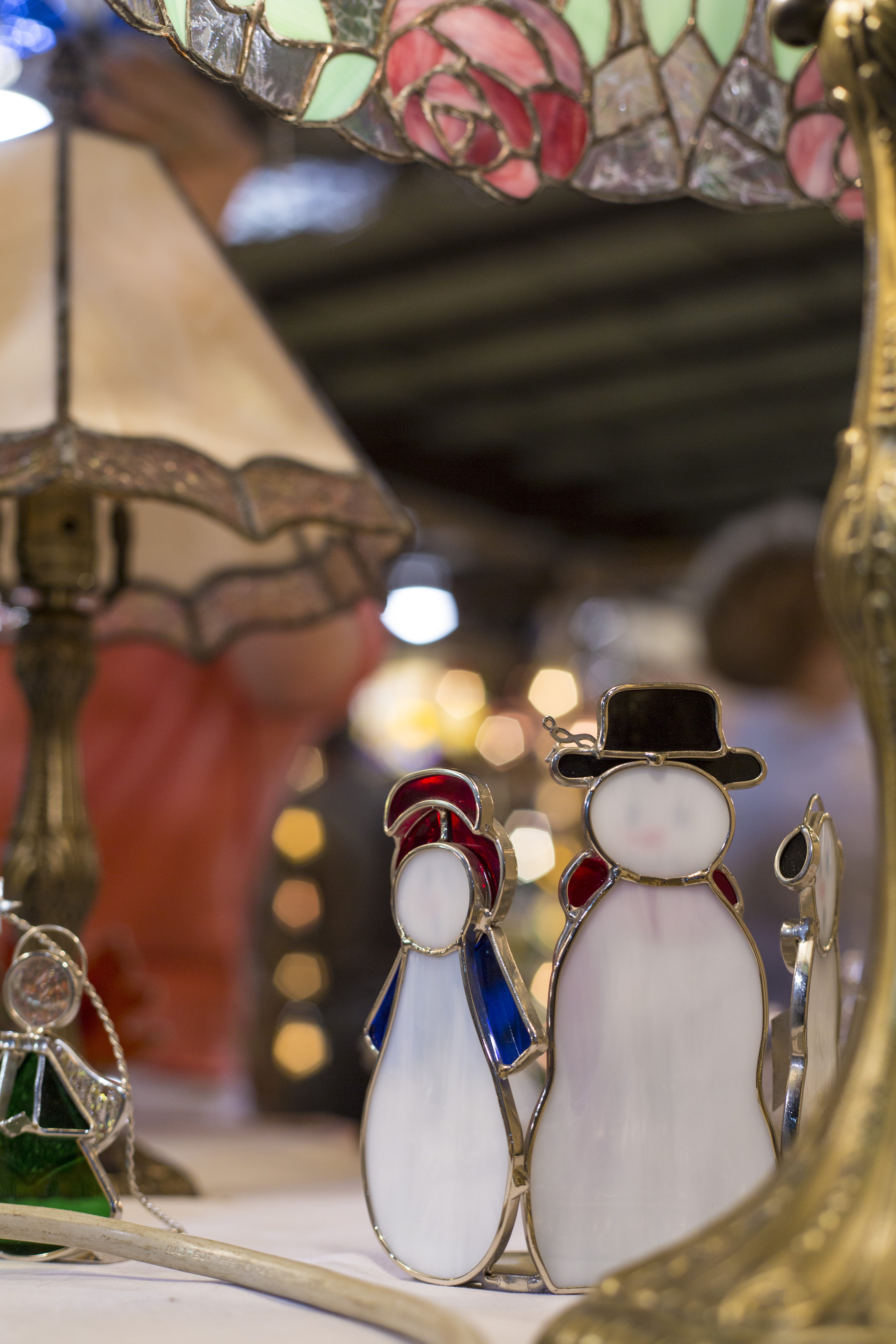 Sugarloaf Craft Festival (Photos)
The Sugarloaf Craft Festival will host more than 400 nationally-known artists and craftsmen, Nov. 22 through Nov. 24, at the Montgomery County Fairgrounds in Gaithersburg. Tens of thousands of visitors will browse and buy the one-of-a-kind, handcrafted work from the prestigious, jury-selected artists from around the country all personally showing their seasonal-inspired works in pottery, sculpture, glass, jewelry, fashion, wood, leather, metal, furniture, home accessories, photography and fine art. Admission is $8 when purchased online and $10 at the door, and is good for all three days of the show. Children under 12 are admitted free. Free parking is available on site. For more information, including exhibitor lists, driving directions and admission discounts, visit www.sugarloafcrafts.com or call 800.210.9900.
What makes the Sugarloaf Craft Festival in Gaithersburg the "not-to-be-missed" early holiday tradition for shoppers around the region? Casual shoppers and serious art collectors alike can connect with the country's most highly skilled and accomplished artisans during the three-day show. The artists and master craftspeople in the Festival have been featured on national television programs, commissioned to create large scale public artwork and invited to exhibit in the nation's major fine art galleries and museums. Their work is displayed in corporate headquarters and restaurants, sold at high-end retail stores, worn by celebrities and even included in gift bags at Hollywood award presentations.
The jurying process for the Festival is highly selective, and participants are chosen based on the quality of their work and the uniqueness of their items. Just as important, the show offers something for everyone – and for every budget. Shoppers can buy $20 earrings or $200 earrings… a beautiful ceramic mug to give as a gift or an entire 12-person place setting to use at home," said Deann Verdier, President of Sugarloaf Craft Festival.
Craftspeople at the Sugarloaf Craft Festival use intricate and sophisticated techniques, quality sourced materials and multicultural influences often drawn from inspiration by traveling the world and years of mastering their craft. Visitors can meet each artist and discover the creativity and stories that result in their unique work. In addition, dozens of live demonstrations show off the fine craftsmanship that goes into creating each item sold at the show.
The Sugarloaf Crafts Festival offers fun for the whole family with live music and interactive kids' activities. Specialty food purveyors will be on hand with gourmet treats to sample and buy, including hearty soups, olive oils and syrups, artisan breads, jams and dips, candies and chocolates, and cider and cocoa.
The Sugarloaf Craft Festival will be held Friday, Nov. 22 and Saturday, Nov. 23, from 10 a.m. to 6 p.m.; and Sunday, Nov. 24 from 10 a.m. to 5 p.m. at the Montgomery County Fairgrounds, 16 Chestnut Street, Gaithersburg.
Visit Sugarloaf Craft Festivals website for a schedule of craft demonstrations, map of the fairgrounds, schedule of entertainment and more.