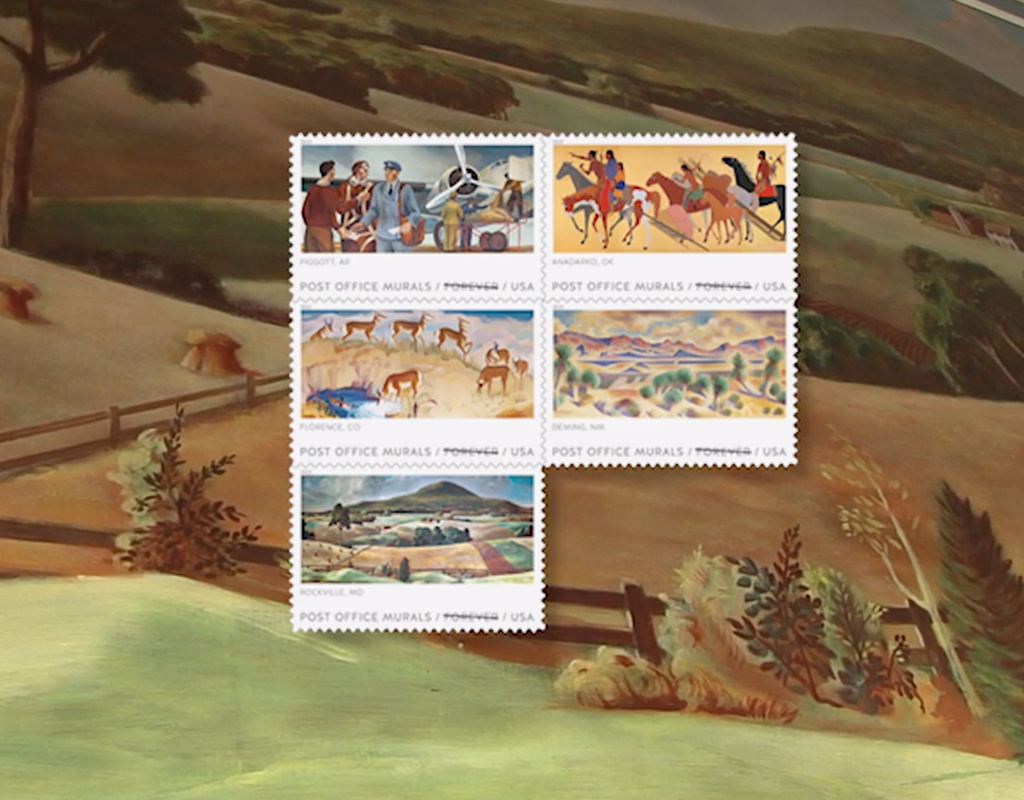 Sugarloaf Mountain Mural Featured in 2019 Forever Stamp Series
The U.S. Postal Service's 2019 Forever Stamp Series features a mural of Sugarloaf Mountain.
In a press release, the Postal Service said, the stamp is sold within a pane of 10 stamps that depict "five different murals designed to add a touch of beauty to Post Office walls and help boost the morale of Americans during the era of the Great Depression"
HOW AWESOME IS THIS? The mural at the old U.S. Post Office, now the #Rockville City Police Department HQ MADE IT ONTO A 2019 FOREVER STAMP! 📬📩📨

We are so geeked. pic.twitter.com/t7xjpry7Rq

— City of Rockville (@Rockville411) November 20, 2018
The actual mural was originally painted in 1938 by Judson Smith. At the time, the federal government paid for the mural as a Works Progress Administration project, and it was located in the old Rockville Post Office.
In 2016 the mural was restored, and it's still located in its original building, now occupied by the Rockville City Police Department.
The Postmaster General's Citizens' Stamp Advisory Committee selected the mural for the series.