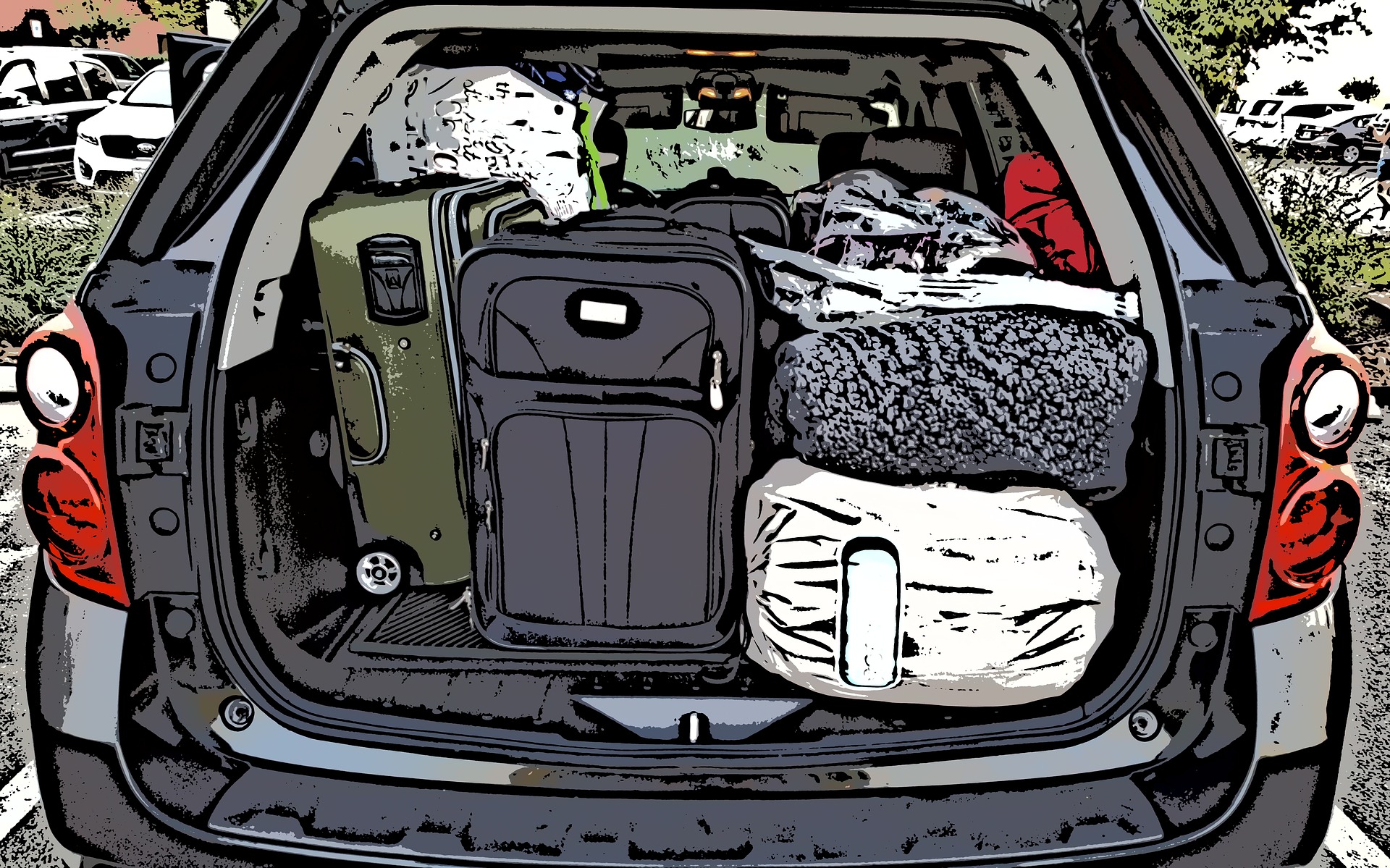 Summer 2017: Pack Rat
Packing for sophomore year of college is supposed to be easier. You are seasoned. A veteran, for God's sake, not some amateur who got sucked into all the drama of the perfect dorm room.
That is until you get sucked into the drama of the perfect apartment.
The Hub at the University of South Carolina is nicer than any place I ever lived in college and has more amenities than our HOA currently provides here at the old homestead. So, yeah, you could say my son is pretty jazzed to live there.
The website touts fully furnished units which should make a long distance move easier to facilitate. What they left out of the description is the fact that there is no dresser or nightstand in the bedroom, no kitchen table and chairs or end tables in the living room.
When you are 18 and signing a lease, the rooftop pool with Jumbotron, game room, sand volleyball court and granite countertops outweigh all those pesky details like tables and dressers.
There was no way he was hauling furniture down I-95 and up to the 4th floor, so it looked like he and his roommates were going to be popping some tags at the thrift store.
If you are a regular reader, you know my son is determined to cook his meals this semester and signed up for a meal plan to cover lunches only on campus. Despite my skepticism, we had procured a crock pot with liners and I was lucky to find matching plates and bowls in plain white at Good Will for $7.99.
The rest of the kitchen budget got swallowed by the Goliath that was bedding and bath necessities. So, I hit the cabinets and basement to round things out.
Repeat after m, "I am not a hoarder…"
Oh my. The list of things I sent with him to school that 1) I never realized I had or 2) will never, ever be missed is likely reason for some therapy sessions.
You know, things like a Dirt Devil vac that was still in the box and a counter-top grill were the crown jewels of the hunt. Finding the manual from the grill (circa 2005) with recipes included was like a stroll down memory lane. It was in a box with the manufacturer's information on a bunch of Little Tykes equipment, a scooter or two and a Dora toy. I sat on the floor, surrounded by thin booklets with Chinese on the back cover, and cursed the thief that is time.
I should toss those old manuals really soon…
Freshman year's packing was so exhaustive; one more belt would've put me over the edge. There simply was not room for one.more.thing.
How did we get here again? Seeing the entire back of the Yukon filled plus items in the folded down seats, gave me pause. This stuff was never going to fit in the car of the roommate driving down to Columbia. Unless that kid was bringing just one suitcase and an umbrella like Mary Poppins.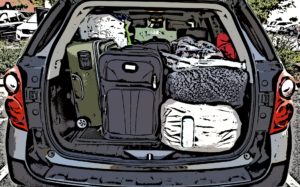 When we arrived to transfer my son's things, it looked bleak indeed. To his credit, the roommate had taken exactly one half of the space allotted. Even Steven.
A great plan, except, my son had three times as much stuff as he did, even if much of it included household items for the group. What transpired next was like a tense game of Jengo with a little Rubik's Cube action mixed in. We took almost everything out of both cars and then the roommate and I just watched as my son went to work.
One by one, he grabbed items and found a spot for them in the vehicle. By the light of his phone flashlight, he worked for 30 minutes. Twisting, turning, sliding and sometimes just shoving with all his might until there were only 3 things left in the driveway.
It was like the car was elastic and he knew to stop just before it would snap.
The remaining things were going with my son's girlfriend who was driving the next day. It took Herculean effort not to point out that a girl was taking way less stuff than my son. I considered the act of biting my tongue a going away gift from me to him.
I am a giver that way.
My near empty car signaled it was time to hit the road. And even if all the packing was more than I had expected, our goodbye was surprisingly easy. I was comfortable knowing that he would tackle this year just like he tackled his roommate's car, one piece at a time.