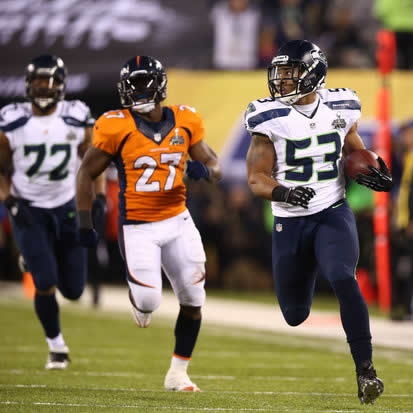 Super Bowl Sunday Food Fix
It's almost Super bowl Sunday! I know that Panthers and Broncos fans are extremely excited about the game. (My Atlanta Falcons just didn't make the cut this year.) I can imagine there's a lot of excitement around the food as well. And what about all of those expensive commercials? I thought I would put together a list of a few spots around town with super bowl parties and specials for all of you hardcore football fans out there.
What will you eat during the game?
Bethesda
Only a week away from the #SuperBowl ! Join us for an epically awesome party. #Football #Broncos #Panthers #BigScreen

— Brickside Food/Drink (@BricksideFD) January 31, 2016
#SuperBowl Sunday at Stella!! Wear your PJ's or #NFL jersey & go home w/a Stella gift card! https://t.co/zElEWPjVm9 pic.twitter.com/qvAvuSPkVb

— Stella Barra (@StellaBarraNB) January 28, 2016
The #SuperBowl is only one week away! We'll have an epic watch party, or enjoy our delicious wings for your party! https://t.co/CBARHbhdsB

— Tommy Joe's (@TJBethesda) January 31, 2016

Wheaton
Let Limerick cater your #SuperBowl party! Various party platters available for carry-out only, on game day. pic.twitter.com/RatPKnwt40
— The Limerick Pub (@thelimerickpub) January 31, 2016
Gaithersburg
Ready for the Big Game??
Super Bowl Take Out Specials!!#bbq #kentlands #ribs #bbq2go #superbowl https://t.co/sWrz46qZGV

— Boulevard Tavern (@BlvdTavernKent) January 31, 2016
Silver Spring
HAVE YOU HEARD ABOUT THE WORLDS LARGEST & SEXIEST SUPERBOWL PARTY? SUNDAY FEBRUARY 7, 2016 FIRESTATION 1 PRESETNS… https://t.co/1fLm2liL5H

— The Firestation1 (@TheFirestation1) February 1, 2016
Potomac
FREE catering tasting today for Super Bowl food. We will be taking orders, too https://t.co/3QXUNyvTwW#mocopic.twitter.com/Q7gYEH2n7H

— O'Donnell's Market (@ODonnellsMarket) January 31, 2016
Damascus
Superbowl is near! Order The Best Pizza & Subs Around! Also, Please Pre-order your Ribs, Brisket, Pulled Pork,… https://t.co/3DJnQO08yJ

— Pasquales Deli (@pasqualesdeli) February 2, 2016