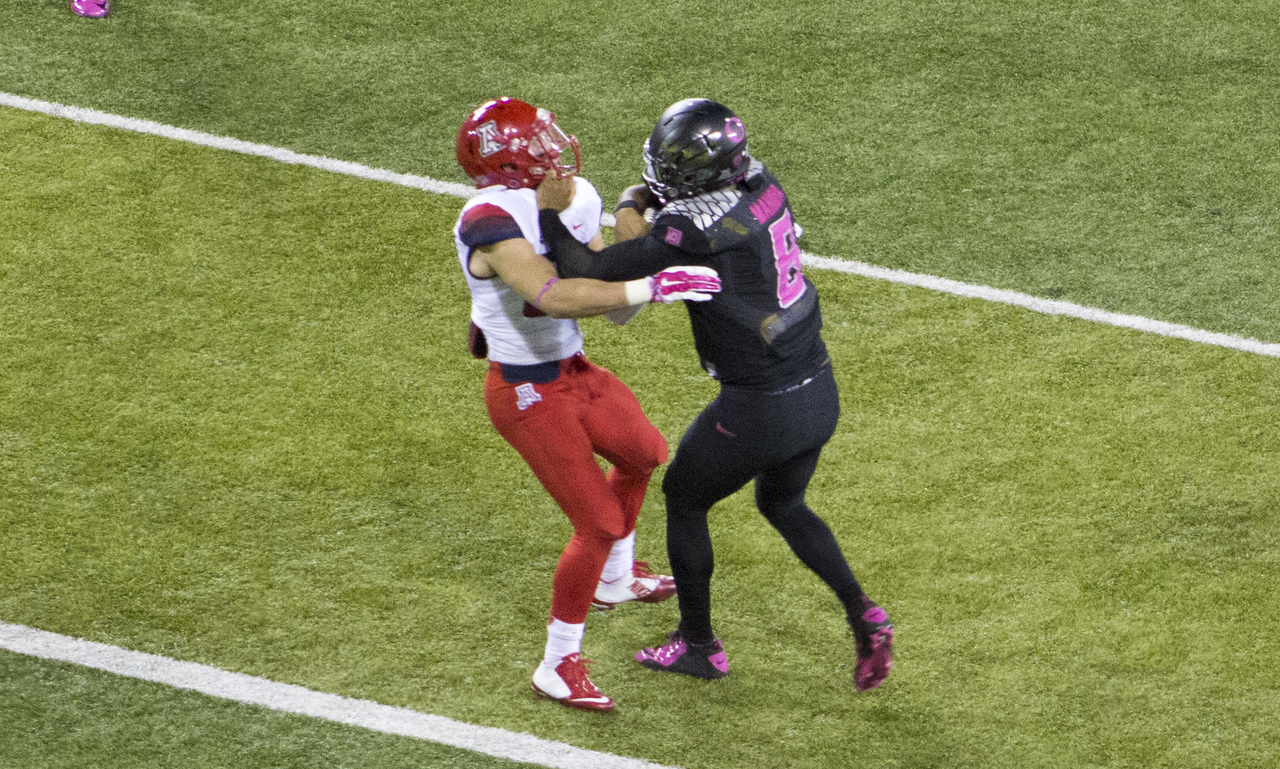 Super Mariota
Marcus Mariota… the name makes you feel like you are sitting on Lanikai beach in the Hawaiian island of Oahu.
The name may be Hawaiian but this story starts in Eugene, Oregon. Marcus Mariota is the three-year starting quarterback for the Oregon Ducks. Mariota has been a standout ever since he stepped on the field three years ago. In his first game as a Duck Mariota threw for 200 yards and  three touchdowns. Though this game was against a cupcake Arkansas State team Mariota still showed great poise and potential. Mariota continued to exceed expectations as the season went on. During his freshman year, Mariota went four straight games of conference play without throwing a single interception.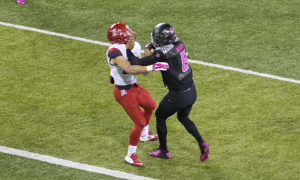 Mariota continued this success through his sophomore season. In that 2013 season Mariota went 10 straight games with out throwing an interception. Mariota also threw at least one touchdown pass in each game in his freshman and sophomore seasons. Mariota capped off both of his first two seasons with big bowl wins. Not only is Mariota a great passer but he also has great speed. Mariota has ran for 21 touchdowns and 1877 yards while playing at Oregon. Mariota can out run just about anybody on any defense in college football.
Even though Mariota has the ability to run, he is very smart about it. Mariota has started every game in his Oregon career and has never sat out more than a quarter due to injuries. Last season, Mariota was draft eligible but chose to stay at Oregon. As a junior, Mariota is more than ready to lead his team to the first college football playoff.
The "Flyin' Hawaiian" is having a year worth mentioning and has led Oregon straight into CFB Playoff talk. Mariota has only thrown two interceptions all season. Mariota has thrown at least two touchdowns in every game this season giving him a total of 26 touchdowns. Mariota has his highest QBR rating in his career this year with a rating of 187.2. Mariota also is averaging more yards per pass than ever with 10.2. Super Mario(ta) also has gotten his pass percentage up to 68.1 this year. Mariota's stats have caused him to be a favorite in the Heisman talk. He still has obstacles that he must go through to seal his spot but they are all manageable. Oregon has a must win game this Saturday in Rice-Eccles stadium at Utah. Utah is coming off a loss to a hot Arizona State team. Though Utah is on the wrong side of a streak they have some very impressive wins this season. The Utes have big wins against Michigan, UCLA, Oregon State and USC. Oregon must be prepared for a fast and smart Utes defense. Utah's defense only allows 21 points per game while the Oregon offense scores 45 per game.
Get ready for a barn burner that will have superstar quarterback Marcus Mariota in the middle of it. If Mariota plays off the charts then you might as well give the Ducks the trophies right now.