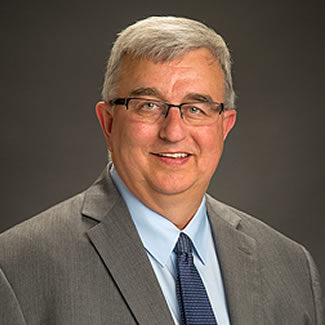 Superintendent Jack Smith Recommends $2.52 Billion Operating Budget for FY 2018 (VIDEO)
Montgomery County Public Schools Superintendent Jack Smith presented his FY 2018 Operating Budget goals for the school system on Monday, including a 2.5 percent budget increase over current funding.
Smith recommends a total of $2,519,848,012 for 2018. This is an increase of $62,374,251 compared to the FY 2017 Operating Budget.
The spending increase will be used to fund ongoing salaries and benefits, manage rising costs in operations and to providing the same level of services to a growing number of students.
"My operating budget recommendation builds on investments the district has made over the years and reflects our core values of learning, relationships, respect, excellence and equity," said Superintendent Smith in a statement . "This budget defines a clear path to improved achievement for all and instills confidence that MCPS will fulfill its core purpose of preparing all students to thrive in the future."
After his presentation, Smith held a news conference where he discussed how he would make his case to the State about funding more money to the school district.
"I would say that we have currently about 15 percent of the pre-k, grade 12 students in the state," said Smith. "As Montgomery County goes, so will go this state. We do not need him [Maryland Governor Larry Hogan] to overly advantage us but he certainly needs to understand that our system is very large, very complex and does a lot for the economy and produces a lot for this state beyond the borders of Montgomery County."
This is Dr. Smith's first time presenting a budget since he was named superintendent.
Watch the full press conference in its entirety below:
Learn more about Smith's FY 2018 Operating Budget recommendation here.
Getting ready to start a press conference with @MCPS superintendent Dr. Jack Smith about the FY 2018 operating budget proposed @mymcmedia pic.twitter.com/tqCozazTDf

— Mitti Hicks (@MittiMegan) December 13, 2016
The FY 2017 budget is $2.46B. The proposed FY 2018 budget is $2.52B. Of the $62M increase, $17M is for enrollment growth. #InvestInMCPS pic.twitter.com/Wg5vr3RDkb

— MCPS (@MCPS) December 14, 2016
If the goal of ensuring all students are college- or career-ready can be achieved, it can be done here, Smith says. #InvestInMCPS pic.twitter.com/eNr62i7lGT

— MCPS (@MCPS) December 14, 2016