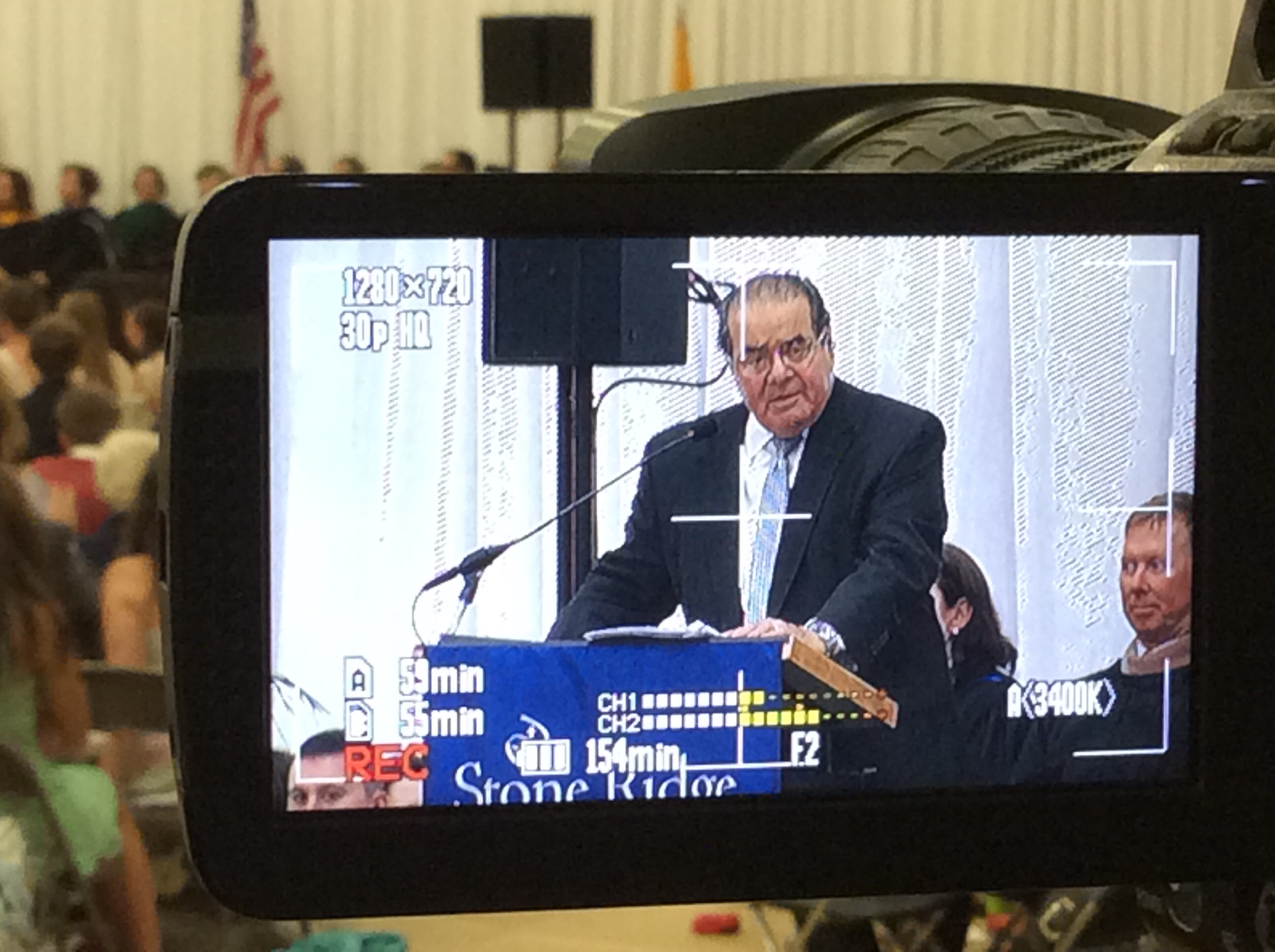 Supreme Court Justice Antonin Scalia Serves as Stone Ridge Commencement Speaker (VIDEO & PHOTOS)
The Stone Ridge School of the Sacred Heart had a world record holder and a U.S. Supreme Court Justice under the same roof on Thursday.
Associate Justice Antonin Scalia gave the commencement address at the all-girls private school in Bethesda holding court inside the school gym instead of outside due to weather. In the audience graduating was Katie Ledecky, who holds three swimming world records and an Olympic gold medal.
Justice Scalia's speech made a parody of traditional graduation addresses and the platitudes often delivered. In fact he poked fun at a Washington Post bingo game that challenged graduates to play bingo with traditional themes such as : This is is not an end it is just the beginning; and You are the future leaders of America.
Instead, Justice Scalia, who is the longest currently serving supreme court justice, referenced historic documents such as the Federalist Papers and the Bill of Rights in dispensing his advice.
"The message for your lives should be clear. Do not go about praising the Bill of Rights and the wonderful liberties we enjoy without at the same time developing within yourselves and those whose lives you touch, the virtues that makes those possible," he said.
Seventy-nine girls graduated from the school on Thursday, including Justice Scalia's granddaughter Megan McCarthy Scalia.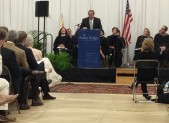 U.S. Supreme Court Associate Justice Antonin Scalia gave the commencement address at the Stone Ridge School of the Sacred Heart June 4. You can watch that full address here. Related: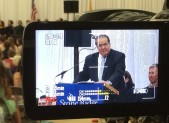 The Stone Ridge School of the Sacred Heart had a world record holder and a U.S. Supreme Court Justice under the same roof on Thursday. Associate Justice Antonin Scalia gave the commencement address at the all-girls private school in Bethesda holding court inside the school gym instead of outside due to weather. In the audience […]