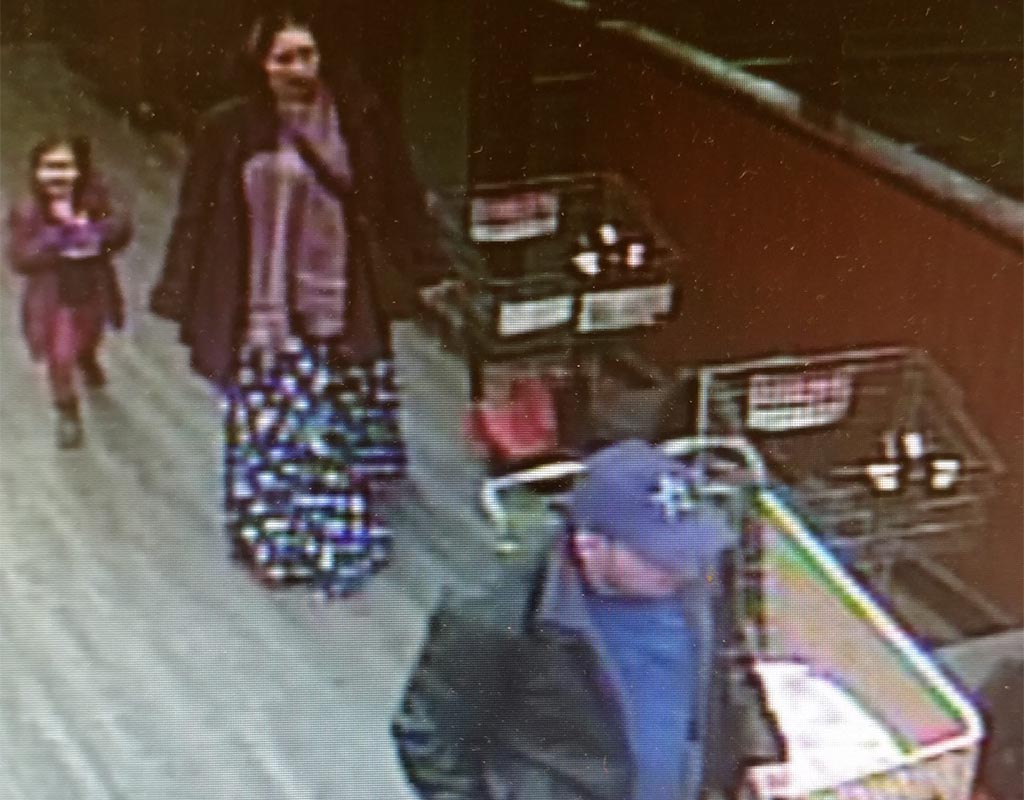 Surveillance Photo Shows Suspects Involved in Wheaton Theft, Credit Card Fraud
Montgomery County Police from the Wheaton District need help identifying two adults suspected of stealing a wallet and committing credit card fraud in Wheaton.
The theft occurred on January 11, according to police. The victim was working "in the 110000 block of Veirs Mill Road" when the person's wallet was stolen, police say.
According to police, "The stolen credit cards from the victim's wallet were later used at several grocery stores in the Wheaton area."
As the investigation proceeds, police are asking for the public to come forward if they recognize the two adults in the surveillance photograph released Monday. The two adults — one man and one woman — are pictured with a child in the photograph.
According to police, the two adults "were observed driving a Dodge Caravan with [an] unknown Virginia registration plate."
Anyone with information about the photograph should call 240.773.5522. In order to be eligible of a reward of up to $10,000, people can also contact the Crime Solvers of Montgomery County at 1.866.411.8477.