Suspicious Situation Involving Minor Being Investigated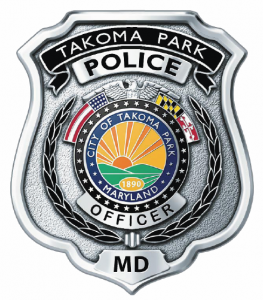 Takoma Park police are reporting a suspicious incident that involved a middle-school-aged child about 7:30 a.m. Tuesday.
The child was walking from her home to her friend's home in the 7400 block of Hancock Avenue, police said. As she crossed the street at Carroll Avenue, a man who was driving a Toyota stopped and asked her if she wanted a ride, police said.
The child began to run on Carroll Avenue to Sherman Avenue and then to her friend's house where she called her mother, police said. While she was running, a witness watched the car follow her, police said.  The witness intervened asking the driver what he wanted prompting the man to drive off on Carroll Avenue toward Ethan Allen Avenue, police said.
The driver is in his early 30's, dark skinned with a thin face, shadow beard and cornrows, police said.  He was last seen wearing a yellow florescent construction vest with vertical stripes over a white t-shirt, police said.  He was driving a black, four-door Toyota with unknown D.C. tags with damage to the rear of the vehicle.
Investigation continues under case #1700539723. Anyone with information about this crime is asked to call police at 301-270-1100.