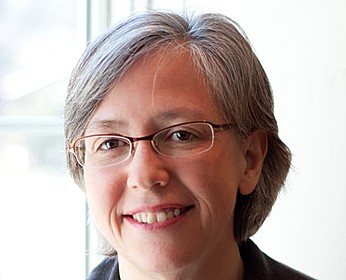 Suzanne Ludlow Named City Manager of Takoma Park
The city of Takoma Park has a new city manager. Suzanne Ludlow was selected by the city's elected leaders for the post last week.
"She has worked for the city for over 20 years, and has a deep and broad understanding of our community," said Mayor Bruce Wiliams. "She knows many of the players at all levels, and hits the ground running in leading our excellent staff as they help us grapple with the many issues that we face."
Ludlow, the former acting city manager of Takoma Park, said she is excited about her new position.
"I've been with the City of Takoma Park for over 21 years and am excited to be able to continue to serve the community in this new role," Ludlow said.
According to a city news release, her salary is set at $172,000 and includes a 2% match to deferred compensation ($3,440 maximum).
Ludlow received a bachelor's degree from Oberlin College in Urban Studies and a master's degree from University of Wisconsin-Milwaukee in Urban Affairs/Economic Development. She previously worked for the city governments of Greensboro, North Carolina and Rochester, New York.
Ludlow's career with the City of Takoma Park spans over 21 years. She began in 1993 as Assistant Director of Housing and Community Development. She has held a number of positions over the years, becoming Deputy City Manager in 2008.
The new city manager lives in the Long Branch neighborhood with her husband, Vince Taylor. Their son, Langston Taylor, went to Takoma Park Middle School and Blair High School and is now a sophomore at UNC-Chapel Hill. Her mother, Anne Ludlow, lives in Victory Tower on Carroll Avenue.