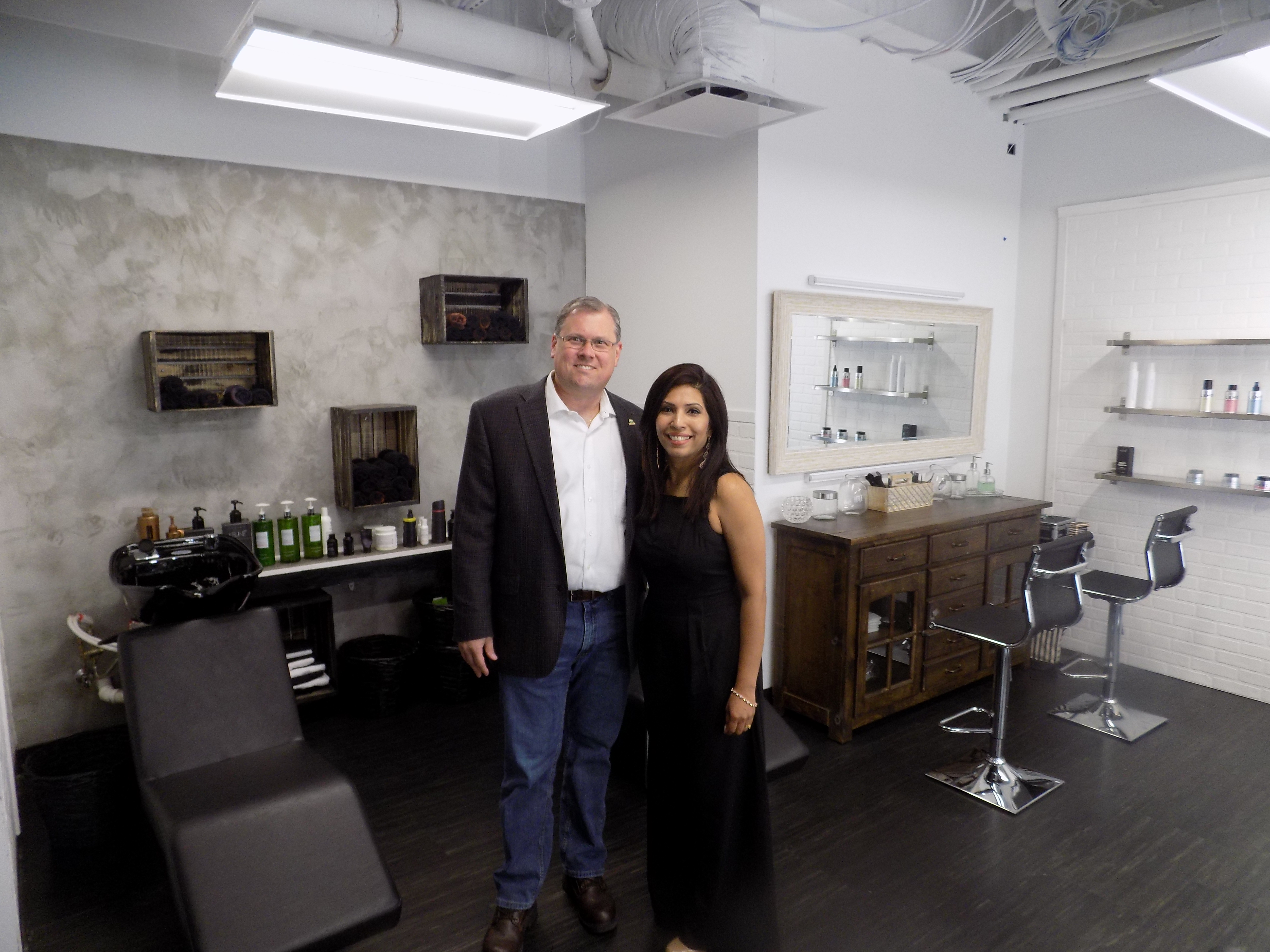 Symmetry Salon Studios Gaithersburg Opens Their Fourth Maryland Salon; Celebrates with Ribbon Cutting Ceremony
The Gaithersburg-Germantown Chamber of Commerce (GGCC) supported Symmetry Salon Studios Gaithersburg and celebrated the grand opening of their studio by conducting a "Ribbon Cutting" Ceremony on August 24. They are located at 572 N Frederick Avenue in Gaithersburg.    
This is the fourth Symmetry Salon Studio in Maryland. Symmetry Salon Studios is a new salon and spa concept that is locally owned and managed by stylists and spa professionals. Symmetry provides luxury turnkey salon and spa studios equipped with professional quality furniture and amenities. They help talented stylists and spa professionals own their own businesses while providing a sophisticated but friendly and welcoming atmosphere for clients who want the highest level of service. Learn more about them at: www.symmetrysalonstudios.com.
The GGCC is active in providing business-to-business networking opportunities throughout the year: a collective voice in local, regional, and state legislative affairs, professional development opportunities and other services that enhance the business environment.
The GGCC is located at 910 Clopper Road, Suite 205N, Gaithersburg. To learn more about the GGCC visit us at www.ggchamber.org.
Find us on Facebook at: http://www.facebook.com/pages/Gaithersburg-Germantown-Chamber-of-Commerce/64339954570. Or on Twitter at: @GGCCNEWS.