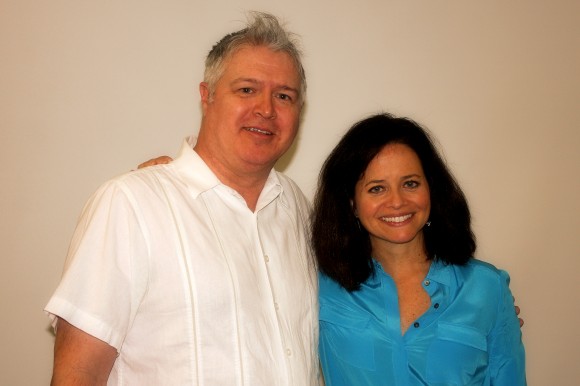 Taking Notes, Media Training with Andrea McCarren
Last Saturday I was fortunate enough to be able to attend a media workshop with seasoned television journalist Andrea McCarren.
For weeks I have been looking forward to this workshop and to meeting such an amazing, award winning journalist in person.
Because of the very basic information available on the notification and sign up page at mymcmedia.org people were questioning the price tag for this, hands on, training session and the value for the training provided. I even read one person saying "Money is tight and I don't see a justification for the price tag. I will look for it on YouTube". On one point I couldn't agree more… money IS tight these days. I was only able to do this because some dear friends gave me this as a birthday present. But anything in that statement beyond our economic situation just doesn't cut it. The training and the very personal feedback provided totally justified the price tag, and then some.
Andrea turned out to be a very captivating and skillful trainer, comfortable with public speaking of course, but also very skilled at interacting with the students and getting them out of their shells. After going over the theoretic materials (I will not go into detail here on the exact content) the students were all invited to be the subject of a (video taped) interview with Andrea. This was to assess composure, facial expression, comfort and general appearance on camera, as well as to extract sound bits from the answers given, which all was evaluated by Andrea and then discussed with the group of trainees. Good luck on getting professional feedback from YouTube.
I hope this group of students turns out to be the standard for any future classes at MCM, by Andrea other any other trainer, because rarely have I encountered such a supportive, kind, and motivating group of people as I have last Saturday. People from all walks of life, a financial advisor, a professional writer, a political assistant, a marriage counselor, entrepreneur moms, personal massage therapist, communications student, health therapist and a field production volunteer. Even if a person would take nothing else from this training, they would have had a fantastic networking session with REAL people. So yes, the price tag was more than justified.
Thank you, Andrea "coach" McCarren, for making this workshop available to ordinary people like me here in Montgomery County. Thank you, MCM, for introducing this opportunity. And thank you fellow trainees, for being such a remarkable group of support.
If you are reading this article and you are interested in the Media Workshop with Andrea McCarren, look for new training session throughout the next 6 months here on MyMCMedia.org or call Training and Volunteer Services at Montgomery Community Media.