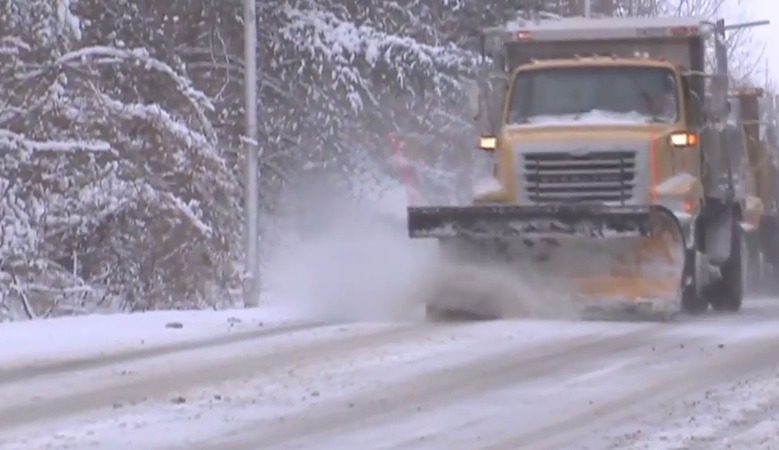 UPDATED: Takoma Park Officials Urge Residents to Stay Off Roads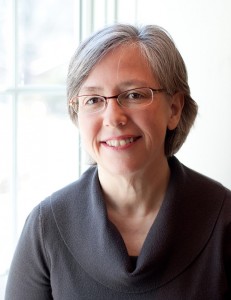 UPDATE: January 25, 2 p.m. City Manager Suzanne Ludlow released an update on winter storm operations.
"We are continuing around the clock snow clearing of roads, with sidewalk clearing being done during daylight hours. Every street should have had at least one pass by a snowplow, but many roads still only have an 8-foot wide cleared path. We will continue to work on widening the travel lanes," Ludlow said in a press release.
There will be no trash or recycling pick up on Tuesday and Wednesday, and trash collection is likely to not take place this week. Ludlow says that trash not collected this week will have to wait until the next pick up day next week.
Ludlow added that she doesn't know if city offices will be open on Tuesday and that the decision will be made based on transportation options in the region and whether or not federal offices will be open.
You can view Ludlow's update on the City of Takoma Park website.
UPDATE: January 24, 8 p.m. City Manager Suzanne Ludlow released an update on winter storm operations.
Winter storm clean up operations continue and city officials encourage residents to stay off the roads Ludlow said.
"Our snowplowing crews are still working around the clock on 12-hour shifts. Today they were joined by other staff and contractors to clear smaller roads and begin clearing sidewalks along public property, crosswalks and sidewalk ramps. Those efforts will continue tomorrow and for several days," Ludlow said.
Ludlow is asking for patience from residents if your road has not yet been cleared. Takoma Park facilities will remain closed on Monday and the police department will stay open for emergency services.
UPDATE: January 24, 10 a.m. City Manager Suzanne Ludlow released an update on winter storm operations.
Ludlow says that the city has extra crews to help the Public Works staff clear roads, areas surrounding public facilities and key crosswalks.  Snow Angels will be assisting those who are unable to shovel snow and if you are able to assist please do so Ludlow says.
"It's still a good idea to keep from driving on the roads. They remain hazardous. And, roads across the region remain unplowed, so it's hard to go anywhere. The biggest problem is that the more cars that are out on the road, the harder it is to get the clearing work done," Ludlow said in a press release.
Ludlow also thanked the police department and public works staff for their hard work during the snowstorm. Officers checked on a homeless woman who refused to go to a shelter and brought her food.
An airport shuttle driver who's vehicle was stuck on Piney Branch Avenue spent two days in the police department lobby. He was provided food and when asked if he needed anything else, he said "a shower!" Police also helped a couple get to Shady Grove Hospital to have a baby. Public works staff helped clear the front porch and a police officer drove the couple to the hospital during the time that Governor Hogan closed I-270 to all traffic but emergency vehicles.
While at Washington Adventist Hospital on another matter, officers assisted a man in the ER who needed to get home to Chillum, and provided some supplies to a family with an 18-month old.
Plows will continue to work city streets but may leave some snow blocking driveways and sidewalks. Due to the amount of snow, it is unfortunate but also the only way to get the job done Ludlow says.
Residents can send snowplowing complaints to pwmailbox@takomaparkmd.gov and copy Ludlow at suzannel@takomaparkmd.gov.  Ludlow is also warning residents to take their time digging out of the snow by taking plenty of breaks in between shoveling.
UPDATE: 3 p.m. Takoma Park City Manager Suzanne Ludlow released an update on winter storm operations.
"A tree on Poplar Avenue fell and took out power lines and caused some of the power outages in the area. Both Public Works crews and Pepco responded and I understand the power is being restored.  Power outages affected about 1200 households, including the Victory Tower senior building on Carroll, as well as the traffic signals at Maple and Philadelphia and New Hampshire Avenue and Sligo Creek Parkway," Ludlow said in a press release.
Ludlow says that if you are affected by a power outage you can all PEPCO at 1.877.737.2662 or visit their website.
Ludlow is also asking residents to check on vulnerable neighbors if there is a power outage in your area and to help out with the cleanup in your area if possible.
"It will take a lot of effort by our crews and residents together to clear the sidewalks, bus stops, fire hydrants, etc. I ask everyone to try not to get too frustrated, and, if you are able, to pitch in on the cleanup efforts, even if it's just to give some cookies and hot beverages to your neighbors working outside," Ludlow says.
Tree down on Poplar by Spring Park. Public Works + @PepcoConnect on site. PW reports it should be resolved soon. pic.twitter.com/oAUn5T3M0u

— Takoma Park (@TakomaParkMD) January 23, 2016
Original: City Manager of Takoma Park, Suzanne Ludlow, released an update on winter storm operations today, following a morning conference call with pubic works and police.
Ludlow says that plows worked throughout the night, but windy conditions hindered the process.
I learned that our crews were able to plow all night long with six trucks. Unfortunately, as soon as they would plow, the wind drifted the snow across the road again. Our new shift reported in at 6:00 AM and will keep working at it until 6:00 PM tonight. Please help them move quickly by staying out of the roadway if you are out walking, and please don't let your pets run loose in the streets. Our snowplows cannot stop easily.
Ludlow also says that overnight police calls were limited to stranded drivers. She also noted that stranded vehicles make snow plow operations more difficult. Police also patrolled locations where homeless persons normally occupy, Ludlow said. One homeless person was found and refused to go to a shelter. Police checked on the person overnight, she said.
You can view Ludlow's update on the City of Takoma Park's website.