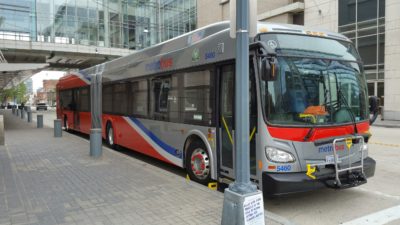 Takoma Park City Officials Urge Residents to Voice Concerns on Proposed WMATA Changes
The Washington Metropolitan Area Transit Authority (WMATA) has proposed a $3.1 billion budget for Fiscal Year 2018 that focuses on funding safety, service and customer initiatives for improving the declining ridership and building a sustainable financial future for Metro.
WMATA has also proposed some changes to the current bus and rail routes that would impact riders in Takoma Park:
F1, F2 Chillum Road: Reduced rush hour service frequency to every 35 minutes
J1 Bethesda-Silver Spring: Eliminate service
J5 Twinbrook-Silver Spring: Eliminate service
Since many Takoma Park residents rely on public transportation, city officials are asking residents to voice their opinions on the proposed changes by taking the WMATA online survey, according to a news release.
WMATA officials are encouraging the public to comment by 9:00 a.m. on Feb. 6.
To take the online survey, click here.
Will the proposed @wmata changes for 2018 impact your daily commute? https://t.co/LpeJfSNXcu pic.twitter.com/MuaSh8lFul

— City of Takoma Park (@TakomaParkMD) January 31, 2017