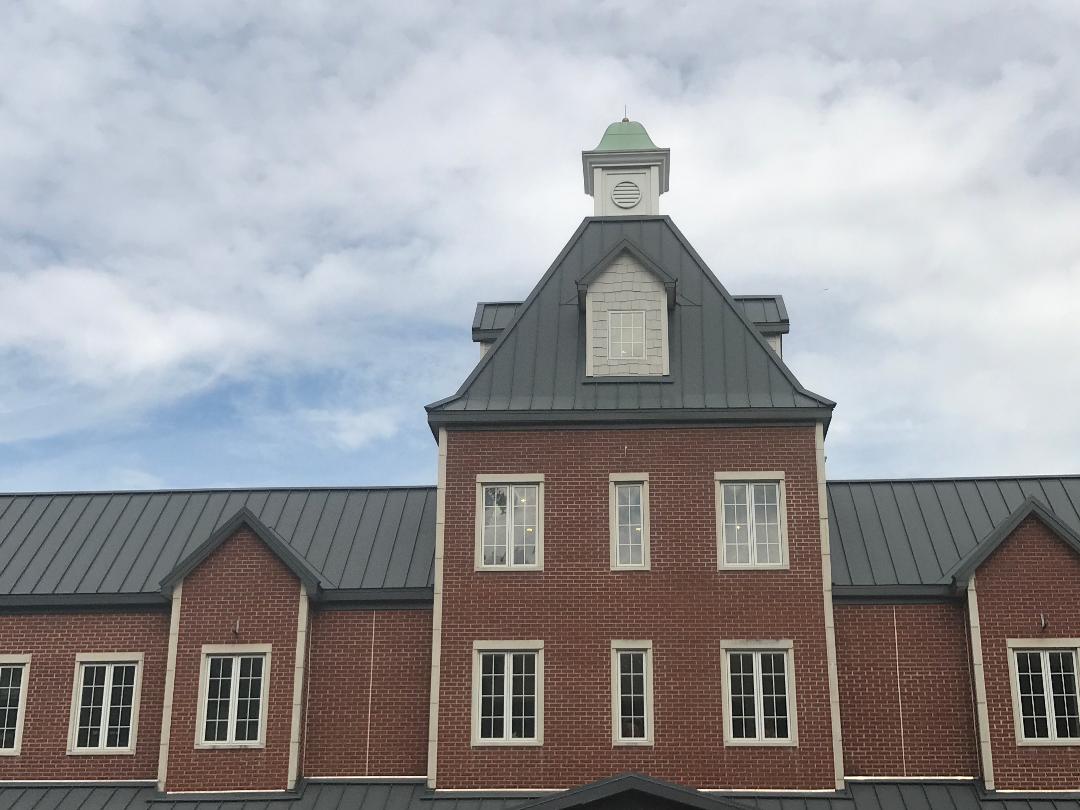 UPDATE: Takoma Park Officials 'Stunned' to Learn Hospital's Plan to Reduce Health Facilities
When the Maryland Health Care Commission ruled in favor of Washington Adventist Hospital's request to move from Takoma Park in 2015,  Washington Adventist Hospital President Erik Wangsness told city leaders that the hospital would still provide key health services on the Takoma Park campus.
"When the acute hospital services relocate to White Oak in 2019, we will still provide a robust array of health services on our Takoma Park campus, including a 24-hour urgent care center, behavioral health services, physical rehabilitation services, a Federally Qualified Healthcare Center operated in conjunction with Community Clinic Incorporated, and Women's Health Center," Wangsness said in a statement.
But some of the services Wangsness pledged to provide almost three years ago may not happen.
Washington Adventist Hospital officials informed the Mayor and Takoma Park City Council Monday that they are seeking permission from the State to move several health facilities which includes the inpatient psychiatric hospital and inpatient physical rehabilitation hospital units.
City leaders said if the move is permitted, the inpatient psychiatric hospital, would likely be merged into the Behavioral Health facility in Rockville and the Rehabilitation Hospital would move to or near the Washington Adventist Hospital White Oak campus currently under construction.
Losing the behavioral health unit is of great concern to City officials and police agencies in and near Takoma Park.
"Requiring transport of persons having a mental health emergency to Rockville is a step in the opposite direction of best practices for community mental health care," Antonio DuVaul, Takoma Park police chief, said.  "The change in location will be a significant hardship on our Department, putting officers, patients and the public at greater risk."
Officials also learned at the meeting that results from a financial feasibility study commissioned by the hospital revealed that a freestanding Medical Facility would not be affordable for the hospital, and therefore, the hospital will not pursue a stand-alone emergency facility.
The information was shared at a meeting with Mr. Robert Jepson, the Hospital's Vice President for Business Development, according to a news release.
"The fears that Takoma Park have had since the hospital first announced its plan to move, may now be coming to pass," Takoma Park City Manager Suzanne Ludlow, said. " No acute care hospital, the loss of the City's major employer, no health facilities left on the Takoma Park campus for our community, and potentially a vacant unattractive site left in the heart of our community."
"Takoma Park has many critical needs," Takoma Park Mayor Kate Stewart, said. "We need health facilities to serve those in our community who cannot easily travel for their care."
According to Tom Grant, spokersperson for Adventist HealthCare, hospital officials plan to keep some health services on the Takoma Park campus.
"As Adventist HealthCare White Oak Medical Center campus prepares for its summer 2019 opening, we have been studying the future services on our Takoma Park campus," Grant said. "The Takoma Park plans were developed in the years leading up to approval for the new White Oak location in December 2015, and much has changed in the state since then. We remain committed to opening a 24-hour urgent care center, as required by the state's Certificate of Need approval."
Stewart said despite the news, city leaders are working to make sure the property remains a valuable asset meeting the vital needs of the Takoma Park community.
The Maryland Health Care Commission was not available for immediate comment Tuesday.
This story has been updated.