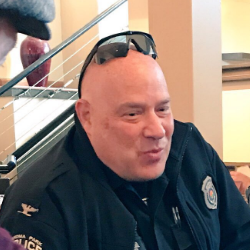 Takoma Park Police Chief Resigns
Takoma Park Police Chief Alan Goldberg resigned Friday after more than four years at the top of the department.
In a statement posted on the city's website, city manager Suzanne Ludlow accepted Goldberg's resignation "for personal reasons."
Ludlow will conduct a national search for a new chief. While that takes place, three Takoma Park captains will be rotating acting chief responsibilities–Capt. Dan Frishkorn, Capt. Tyrone Collington and Capt. Richard Bowers. Frishkorn will be the first acting chief, the statement said.
A job announcement for the position will be posted after Ludlow consults with the city council, staff and community members. Takoma Park police has 42 sworn officers and 30 civilian employees.
Goldberg has served a total of 39 years in law enforcement. He began working in Takoma Park in October 2012 after retiring from Montgomery County police, the statement said.
During Goldberg's tenure, many improvements were made in the Takoma Park Police Department, particularly concerning crime analysis and sharing information with the public, the statement said.
For questions or more information please contact Jeremy Dickey, Media Specialist at 301-891-7236 or jeremyd@takomaparkmd.gov.