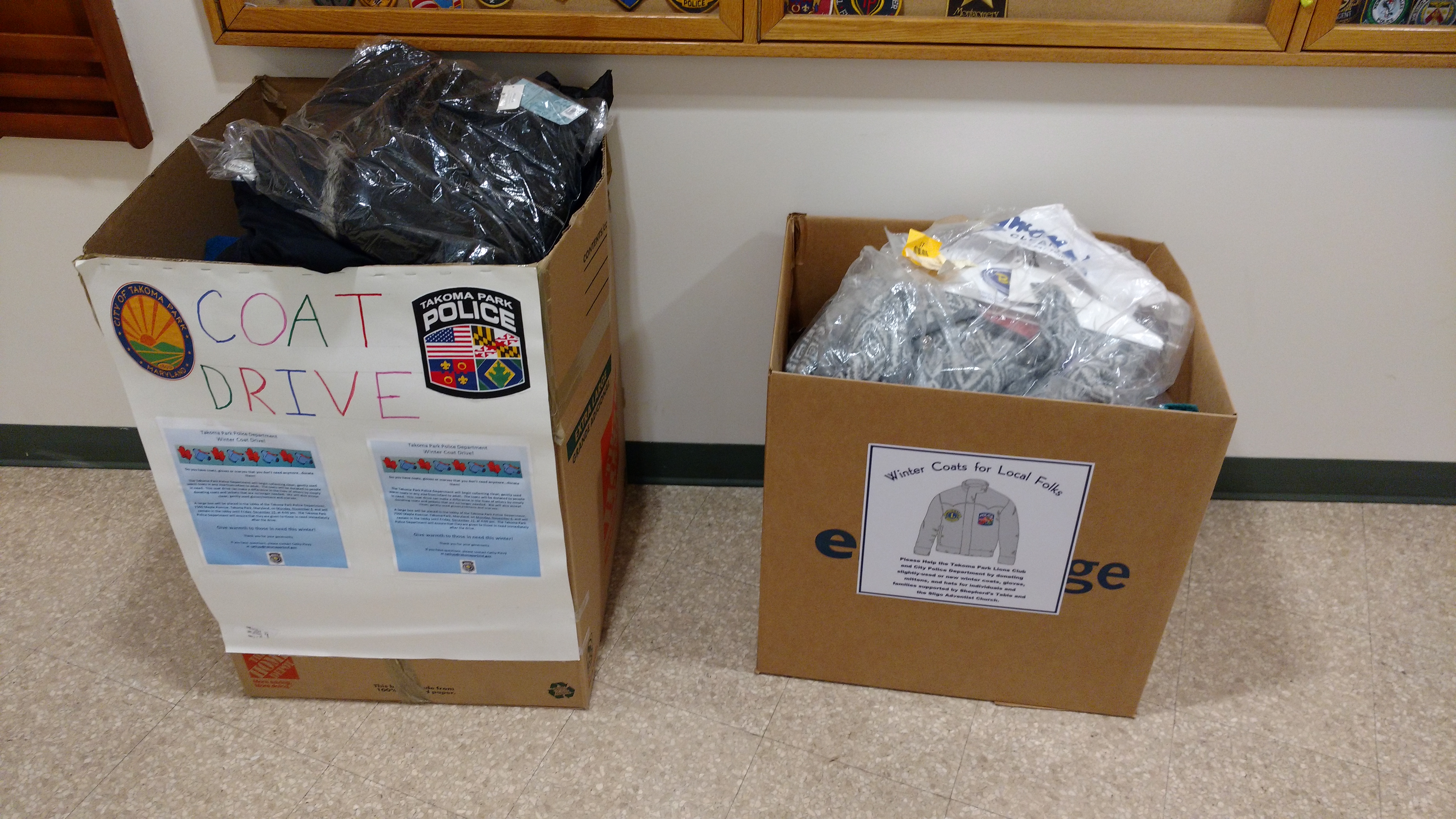 UPDATE: Takoma Park Police Collecting Items for Winter Coat Drive
UPDATE 12.20.17: In partnership with Lion's Club, the Takoma Park Police Department collected more than 160 coats during its winter coat drive
Items were donated to Sligo Adventist Church and Shepherd's Table.

Original 11.5.17 The Takoma Park Police Department is asking for the public's help this upcoming winter season to help those in need by donating coats, gloves, or scarves for its coat drive.
Starting Nov. 6, a large box will be placed in the police department's lobby for clean and gently used items in various sizes ranging from infant to adult.
The box will remain in the lobby until Dec. 15.
Takoma Park Police Department is located at 7500 Maple Avenue.