Takoma Park Police Officer Indicted on Assault Charges
A Takoma Park police officer was indicted on assault charges on June 30 after a road rage incident last July in Bowie.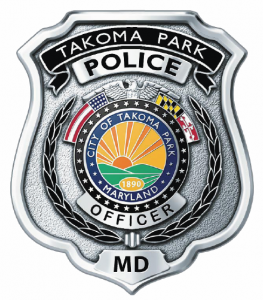 Police Officer Travis Ala was indicted on charges of first and second-degree assault and use of a handgun in the commission of a crime of violence, according to Takoma Park Police.
Police said Ala was off duty and driving his personal vehicle on Route 50 on July 6 when Maryland State Police received a complaint of an alleged road rage incident.
According to Prince George's County State's Attorney office, Ala was near the exit for Route 301 in Bowie when he encountered a car in the left lane that "was not traveling fast enough. Ala went around the vehicle, pulled in front of it and slammed on his brakes. The victim's vehicle moved to the center lane and Ala proceeded to get behind it and follow closely."
Witness inside of the car told police that Ala pulled out to pass the victim's vehicle and when near the car's side, pointed his handgun at the three people inside. At that point, the victims' began attempting to take photos of Ala, while also pulling over to the shoulder in order to get away from him and call 911, according to officials from the Prince George's County State's Attorney office.
According to a news release, after the victims stopped their vehicle on the shoulder, Ala pulled in behind them. After sitting there for a minute, he realized they were attempting to take photos of him and he drove his vehicle through the grass to take the Route 301 South exit, according to the news release. The victims were able to get Ala's license plate number and police later traced the vehicle in question to him.
Catherine Plevy, a public information officer at the Takoma Park Police Department, said Ala is a detective with the Special Assignment Team and is currently suspended without pay pending the outcome of legal proceedings.
In 2012, he was voted Officer of the Year. Prior to becoming a police officer, he served in the United States Marine Corps. He also worked for the Annapolis Police Department for four years.
"He is a really good police officer … [and] took a lot of bad guys off the streets," Plevy said.
Plevy said after the court's decision, there will be an internal investigation to decide the officer's future in the Takoma Park Police.
Maryland State Police is also investigating Ala on a second case where he was involved in a crash on Route 50 in the Annapolis area that left a father, his daughter and her boyfriend dead in March, according to Takoma Park Police officials. Maryland State Police has yet to filed charges.