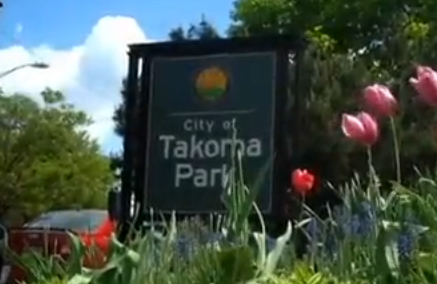 Takoma Park Rallies Against Facility for Migrant Children
Protestors gathered in Washington, D.C.'s Takoma neighborhood on Aug. 28 for a rally against a new shelter for unaccompanied migrant children. The shelter would be near the Washington, D.C. and Montgomery County border, at 6896 Laurel St. N.W., and is meant for minors apprehended at the U.S./Mexico border without a parent.
"I think that whole program is flawed, so I think it's inappropriate for us to have that in our community," Takoma Park City Councilmember Terry Seamens told MyMCMedia.
The U.S. Department of Health and Human Services has a contract with the engineering and staffing firm Dynamic Service Solutions, to have DSS run the shelter. The shelter still needs to be licensed by Washington, D.C. and get a permit.
Washington, D.C. Mayor Muriel Bowser issued emergency rules on Aug. 16 to temporarily stop the shelter from coming. The new rules say that the city's child welfare agency can't give licenses to facilities housing more than 15 people. This shelter is planned to house over 200 minors, aged 12 to 17. The agency must also approve any facilities housing eight to 15 children. These regulations expire in December.
On Aug. 16, Takoma Park Mayor Kate Stewart and Council sent a letter to Muriel Bowser and Washington, D.C. Councilmember Brandon Todd, expressing their support for Bowser and Todd. Todd represents Ward 4, where the shelter would be. He also opposes it.
In the letter, Stewart said the building on Laurel Street could not accommodate 200 children and that Dynamic Service Solutions has no experience managing facilities for children.
"We are a sanctuary city and stand firmly behind that designation and would not permit certain facilities such as that to also be moved over in the city," Takoma Park City Councilmember Talisha Searcy told MyMCMedia.
President Donald Trump and the federal government are pushing to address and decrease undocumented immigration to the U.S. from Mexico. Facilities like this one are part of that goal.
"It's a little challenging as a municipality to try, and I'm sure D.C. is pressed as well, to fight the federal government and what it may be trying to do in your space," said Searcy.
The Washington, D.C. Council is in recess, so any legislative response to the migrant shelter must wait until it reconvenes on Sept. 16.