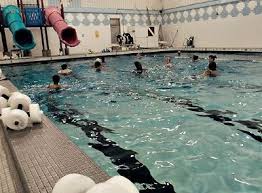 Takoma Park Residents Concerned About Piney Branch Pool Closing (VIDEO)
Residents in Takoma Park are coming together to save the Piney Branch Pool.
Montgomery County Executive Isiah Leggett did not allocate money to fund the facility in the FY 2016 Operating Budget. Funds for the pool were added on the County Council's reconciliation list during the budget process.
On July 9, Leggett recommended a $51 million savings plan for the fiscal year 2016 which cuts the pool's funding once again.
The 25-meter pool is used by swimmers, senior citizens and even the Montgomery Blair High School swim team, but without county funds it might have to close its doors.
Bernice North, Takoma Park resident and chair of the Silver Spring Advisory Board, tells in this MyMCMedia Extra the pool is a vital component of the community.
During a news conference on July 13, Montgomery County Council President George Leventhal said county officials are getting daily emails from residents expressing concerns.
"We are hearing from a lot of folks in Takoma Park about the closure of the Piney Branch Elementary School swimming pool," Leventhal said.
County officials said the pool gets about $150,000 a year in operating funding and another $20,000 a year in maintenance money for the pool, and pool user fees brings in about $70,000 in revenue. Expenses are about $230,000.