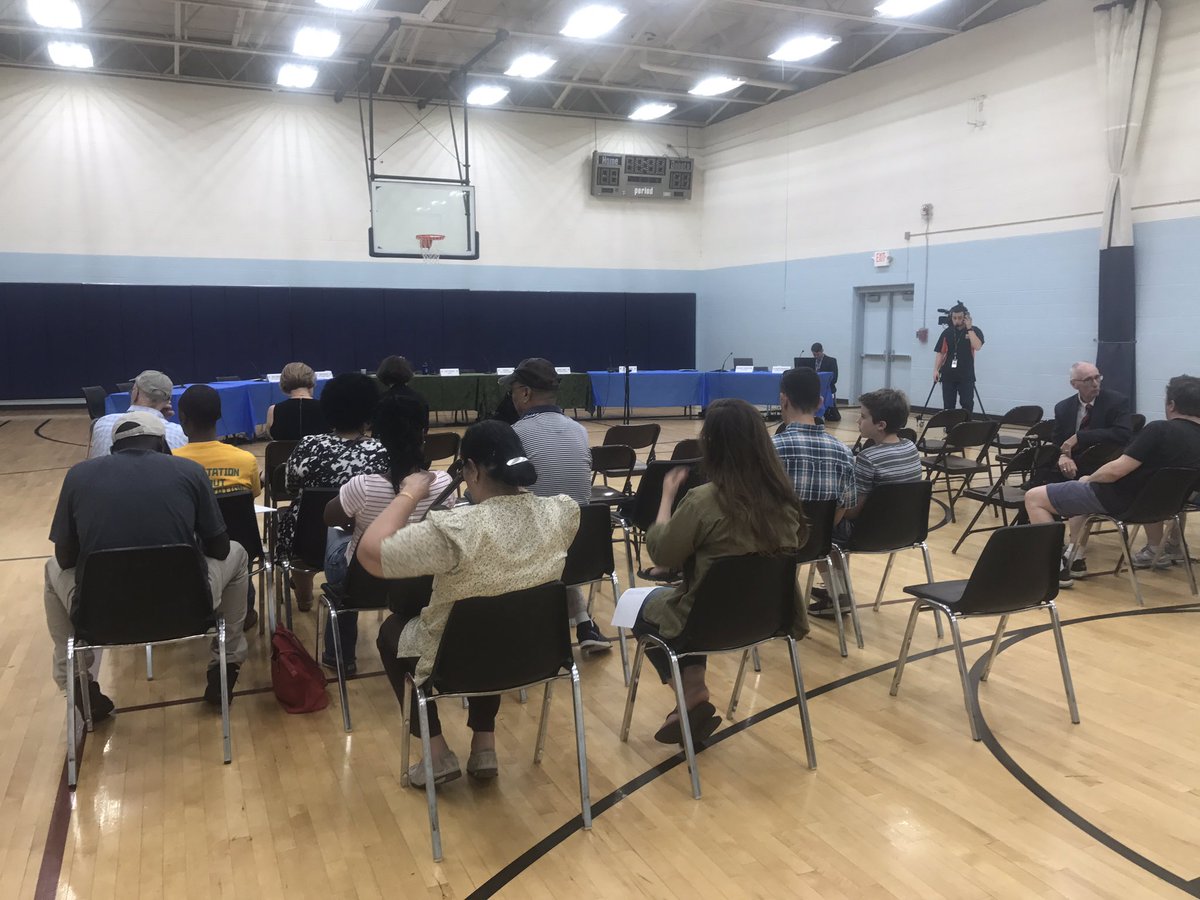 Takoma Park Residents Discuss Qualities Wanted in Next Police Chief (VIDEO)
Someone who listens, willing to apologize to the community when they're wrong and ensuring  racial equity and department transparency are among the qualities that some Takoma Park residents said they want in a new police chief.
Takoma Park Mayor Kate Stewart and the Takoma Park City Council held a public hearing Wednesday evening to discuss the desired characteristics from the next leader of police.
"The people that lead the police department are the ones who have the biggest effect on the policies and culture of that police department," said Thomas Nephew, founding member of the Montgomery County Civil Rights Coalition.  "The new leader will determine the attitudes towards the use of force, programs like countering violent extremism […] and so I think it's important to be a part of the process from the very beginning."
Former Chief Alan Goldberg resigned earlier this year after serving more than four years with the department.
In the meantime, Takoma Park police captains, Capt. Dan Frishkorn, Capt. Tyrone Collington and Capt. Richard Bowers, are rotating acting chief responsibilities.
Capt. Collington attended Wednesday night's meeting and said hearing the community's input is essential in choosing the next police chief.
"You want to make sure that you have someone that can meet the community's values, goals and mission," Collington said. "You have to have someone that's responsive to the community because in order for any police department to survive, you have to have the support of the community and elected officials."
Takoma Park City officials will host their next meeting on June 29 to discuss the process and criteria for the police chief hiring process. The meeting will take place in the Azalea Room of the Takoma Park Community Center, 7500 Maple Avenue in Takoma Park.
Happening Now: public hearing on the qualities residents hope to see in the next @TakomaParkPD chief. @mymcmedia pic.twitter.com/QDcKdENK4R

— Mitti Hicks (@MittiMegan) June 21, 2017
Takoma Park City Officials Seeking Public's Help With Police Chief Search