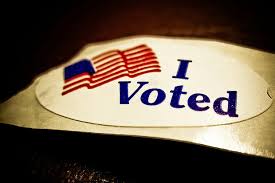 Takoma Park Voters Cast 784 Ballots Early
Voters in the cities of Gaithersburg, Rockville and Takoma Park will go to the polls to cast their ballots on Nov. 3rd.
Early voting in the City of Takoma Park began on Oct. 28th and ended Sunday, November 1st. According to Takoma Park City Clerk Jessie Carpenter, 784 voters cast their ballots early. There are just over 11,000 registered voters in the City of Takoma Park, which includes teens ages 16 and up. That number may fluctuate because the city has same-day voter registration.
Election day is tomorrow and voting will take place at the Takoma Park Community Center, Sam Abbott Citizens' Center, 7500 Maple Avenue. The polls will be open from 7 a.m. to 8 p.m.
In Rockville, there were 613 ballots cast early. In Gaithersburg, there were 426 ballots cast early.