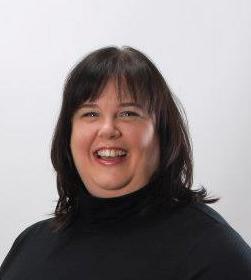 Teacher Helps Residents Prepare for U.S. Citizenship
Becoming a citizen of the U.S. takes time and effort and one local college program is doing its part to help make the transition a little easier for local residents.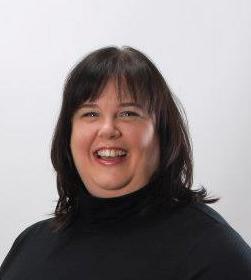 I caught up with Nancy Newton, the Citizenship Program Director at Montgomery College about the program and how her staff is using grants through the Department of Homeland Security to give permanent legal residents the English language, history and civics knowledge they need to be successful in the naturalization process.
In 2010, Newton was named one of President Obama's White House Champions of Change for Immigration Integration for her work helping County residents with the process of gaining U.S. citizenship.
Why is does Montgomery College offer this program?
In 2008, after a state-wide restructuring, the Montgomery College Citizenship Program was able to offer only tuition-based, multilevel citizenship preparation classes with the barebones curricular essentials to meet urgent needs of students. In 2010, the College applied for, and was awarded a Citizenship and Integration Direct Services Grant for Citizenship Instruction from the Department of Homeland Security. The citizenship instruction classes offered under this grant allowed the college to provide citizenship instruction to beginning and intermediate level legal permanent residents, with a focus on English language skills, specifically reading, writing, speaking and understanding English for naturalization. The college also applied for, and was awarded, grants in 2011 and 2013, both for two years of funding. The main reason Montgomery College offers this program, is to give those who wish to become Citizens of the United States an excellent start. My professors and volunteers are excellent at preparing the students for the test and the interview, but they are also extremely adept at having the students look at what it means to become a citizen of the United States, what happens after they become a citizen, and how will they give back or get involved in community life. This is really the backbone of our program.
What is your hope for this program?
My hope is that the program will continue to grow and flourish and will continue to be a bastion for the USCIS grant funded program. I also hope that the students who have been through the program continue to give back to their peers and fellow community members. I would also like to see other organizations become involved in aiding legal permanent residents naturalize, with our wee program acting as a mentor.
What have the results been so far? 
Very positive. The program has been able to offer classes to 932 eligible legal permanent residents over the three years that the program has been funded thus far, and has seen 757 legal permanent residents become newly naturalized U.S. citizens. The program has also seen students become volunteers in the community, get involved in their child's school, through the PTA or through volunteering, become more involved in local and state politics, through communication with Congressional Representatives, State Senators and local government leaders, and also seen students become much more involved in community life.
Who teaches the class? 
Paid Montgomery College Adjunct Professors, who all have an education background in TESOL or Adult Education and history/government or civics. The paid professors are supported by incredible volunteer integration advocates.
Find more information on the college's program here.